On November 27, 2015, the Luxe.CO|Hearst Global Fashion Innovation and Investment Forum and InnoBrand 2015 – FASHION.VC Brand Innovation Contest were brought to a successful close in Rosewood Hotel, Beijing. The forum and contest brought investment professionals from top tier VC & PE firms, fashion brand retailers, entrepreneurs, independent designers and artists together to explore and discuss various topics related to fashion innovation and investment.
The 5 keynotes speeches, 10 panels and 3 firechats, and an interlude performed by the outstanding violinist, Chen Xi, made up the full day of intense parallel sessions, and sparked the intermingling of business wisdom and innovative thinking.
Panel: Luxury Retail in China under the "New Normal"
Panel Host:
YU Yan, Founder of Luxe.CO | Fashion.VC
Panellists:
CAI Yi, Managing Director of Alfred Dunhill China
CHANG Zhen, Board Secretary of China Duty Free Group
LAN Li, Founding Partner of Latitude Capital Management Limited (LCML)
LUAN Shaomei, Chairman of Beijing Surprise Outlets
YU Yan: First of all, I'd like to briefly introduce Mr. Cai, whose personal experience reflects the development of China's luxury industry. Having graduated from INSEAD, he joined Louis Vuitton and worked his way up from retail sales staff to senior executive, after which he served as a director of Burberry China, playing an important role in driving Burberry's growth in China. Mr. Cai then joined Karl Lagerfeld's personal brand and he recently became Managing Director of Alfred Dunhill China. Mr. Cai, what has impressed you the most during the past few years of working in China's luxury industry?
CAI Yi: In my opinion, China's luxury market is gradually reaching a "New Normal" stage; in other words, it is becoming a real business. China's luxury industry experienced tremendous growth in the past few years, especially from 2005 to 2012, based purely on opening more stores, around 5~8 every year. However, the market has slowed down in recent years and most brands' network in China has reached a certain level, so that sales are no longer growing at such an incredible rate of 30%~50%. The retail operation is becoming more important than opening new stores and future growth depends on good store management and the consistent delivery of quality service.
YU Yan: Ms. Lan, I have heard that you have recently invested in a luxury brand, and are preparing to launch it officially in China. Why did you decide to enter the luxury industry at this point in time?
LAN Li: Frankly speaking, there are concerns about whether the luxury industry has entered a "cold winter", since sales have slowed in recent years, but we still see some opportunities in this sector. Chinese luxury consumers' spending habits are changing, from pursuing big logos and displaying their social status to really thinking about how to consume luxury goods in a way that matches their lifestyle. We have two years to prepare for the launch of this brand in China and I'm optimistic about the industry's future development.
YU Yan: Ms. Luan, managing a big outlet in Beijing puts you in the front line of luxury retailing. Could you talk about the changes that have taken place in the luxury industry in past years?
LUAN Shaomei: From my observation, many luxury brands are becoming more designer-driven with more individualistic design elements. This is the current trend. We now prefer more unique and individualistic designers when we choose brands for our outlets.
YU Yan: Mr. Chang, you are in the field of tourist shopping. How is duty free shopping developing among Chinese consumers, both at home and abroad?
CHANG Zhen: Duty free is an important part of China's luxury market. I have a story to share. 2011 is an important year for China's duty free. Our first duty free shop opened in Hainan on the same day as the duty free policy was implemented, the 20th April, 2011. The shop opened at 10 am that day and consumers rushed to the store. I remember one consumer aged around 40 ran too fast and hit a pillar, and a 2.5-meter – high billboard fell and hit him. I immediately ran over to help him up and was about to apologise when he got up by himself quickly and said, "I'm ok; I need to go shopping now". Last September, China Duty Free opened a new 140000-sqm flagship in Haitangwan, and this time there were no pillars to hit. From less than 10000-sqm to the biggest duty free shop worldwide, the changes are not just in the size of the shopping mall or the brand display, but more importantly, in consumer behaviour. Chinese consumers are becoming more and more rational on the whole.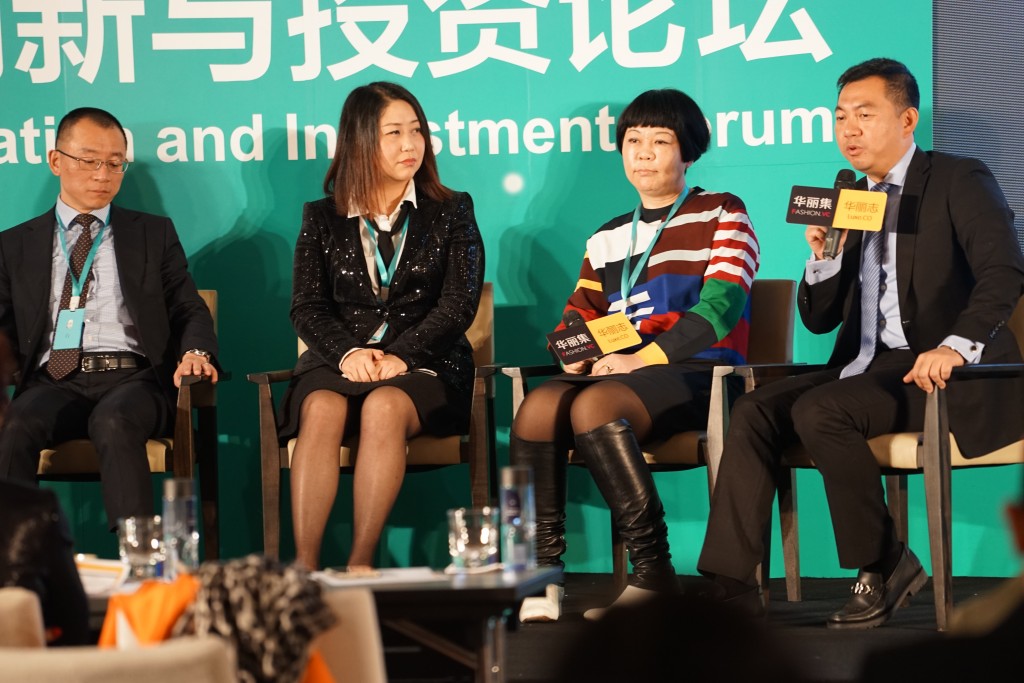 YU Yan: Thank you all for outlining the development of China's luxury market from different angles. One interesting phenomenon to note is that Chinese consumers like to shop overseas. According to the recent report by Bain & Co, Chinese consumers only purchase one-third of their luxury goods at home, one-third in Hong Kong and Macau, and the remaining one-third abroad. I see challenges ahead for local retailers. What is the purpose of building onshore retail networks? It is more centred on generating sales or more for branding purposes? Is this likely to change?
CAI Yi: Most brands have opened many stores in China during the past ten years, which has certainly illustrated their confidence in the Chinese market. If brands only want to market themselves in China, they don't need to open many stores; a few flagship stores will do. Of course some consumption will flow out, but that's not exclusive to China. The Japanese market has been through periods like this. As far as I know, in the 1990s, most Japanese purchased Louis Vuitton in Europe. Purchasing gradually became localised with the increased frequency and brand recognition, brands' network expansion and favourable government policies that narrowed price differences, and I believe that Chinese buying habits will also adjust gradually.
YU Yan: Ms. Lan, I know you are in the middle of building a large flagship store. What is your view of this?
LAN Li: Maybe some investment banks will question the planning of large flagships at this point in time. As far as we can see, about 50% of China's GDP is currently generated from first-tier and second-tier cities. China's spending power has great potential in the long term. Our investment logic is to invest in a brand with high brand awareness, but which is not in China yet. This brand we have found is relatively small so it won't be too costly for our investors and it has continued to grow at a rate of 60% during the past 3 years. We are willing to invest heavily in it for the first two years in China. If everything turns out well, its business in China could account for 30% of all our sales.
YU Yan: Mr. Chang, in your opinion, to what extent can China Duty Free replace overseas shopping?
CHANG Zhen: These are all important parts of the same business. The overseas sales can guide us in terms of product selection and display. In fact, the government has introduced policies to fuel the domestic demand. The General Administration of Customs released the latest policy yesterday, allowing the opening of duty free shops in China's frontier ports. The result of all these developments is that consumers will have more options in terms of what, when, and where to buy luxury goods. Our responsibility is to help customers find the brands and products they need more quickly, more easily, and with better quality.
YU Yan: My next question is what digital strategy have you adopted for your luxury brands management and sales? Where do you see it going?
CAI Yi: Overall, luxury brands are a bit hesitant to engage with digital media. They are usually quite conservative, and precisely because of this, their image is well maintained. Although they are hesitant, they also know that digital media is a must. You can see that many brands have already increased their spending on digital media advertising, and the budget is set to rise. WeChat is good example of digital media that is widely used in stores today. Brands have opened official WeChat accounts, and sales staff also connect with customers directly through personal or official WeChat accounts. They can make deals by simply sending photos via WeChat, and sales made through WeChat have exceeded 10% of the total sales in some stores. It's quite amazing and I believe it will become a trend in the future. The real challenge is how to manage all digital channels in a way that is appropriately aligned with the brand image.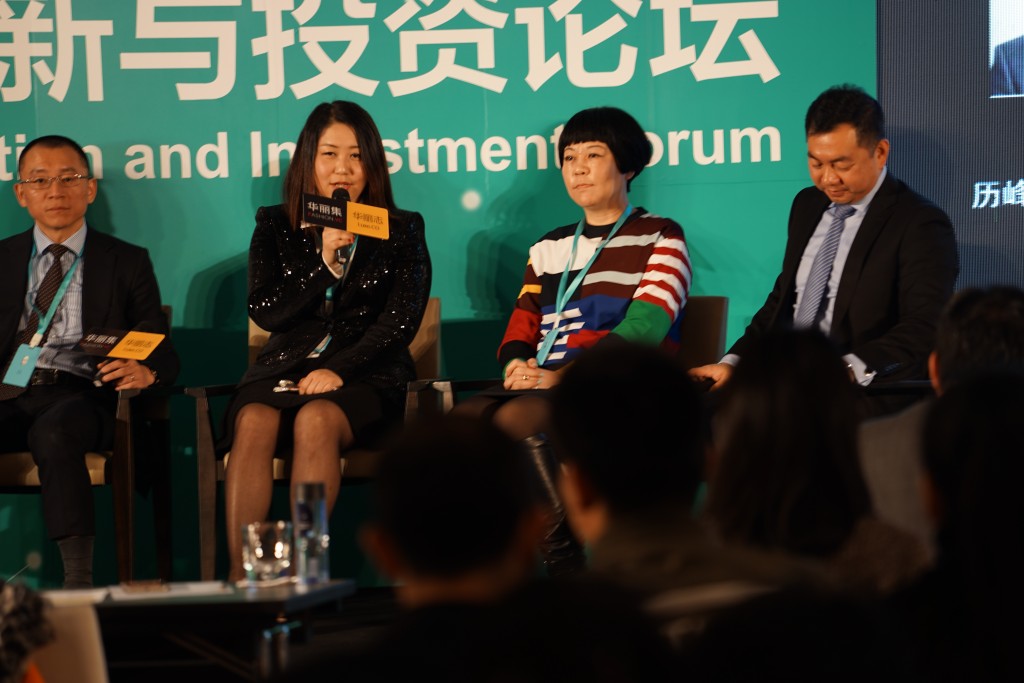 LAN Li: I agree with Mr. Cai. Personally, I think that Burberry's digital marketing is pretty effective. In the past we thought that only products with a low price would sell well online, but things are changing. The brand we have invested in is a red carpet brand. We believe that social media and key opinion leaders can be very effective in promoting brand visibility, especially in China, where e-commerce is pretty well developed.
LUAN Shaomei: We use WeChat and Weibo. As our outlet covers many brands, it is quite hard to leverage the Internet. In the future, we will have a third service company to help to enhance our communication effort.
CHANG Zhen: Introducing a new brand has been very risky for us in the past, but now that we can see online sales data and get to know consumers' brand preference immediately, it has become much easier. We will be launching our online pre-order service soon, so it will be more convenient for our customers.
YU Yan: Where do you see the luxury industry going in China? What category do you think has the greatest potential?
CAI Yi: I would say that the industry has gone through a complete cycle in the past 10 or 15 years. The industry will return to the growth path as the market continues to recover. What kind of brands have the potential to grow in the second cycle? As the market continues to trade up in all aspects, I personally feel that there are opportunities for all categories, including accessories, apparel (both men and women), jewellery and watches. Back to my previous point, luxury brands should consider Chinese business as a real business, and not just focus on opening more stores, and integrate new technology with the traditional way of operation at the same time.
LUAN Shaomei: In my opinion, personalised brands that are artistic, interesting and playful, are the future trend. We would love to have such brands in our malls. I think this is an era of affordable luxury. Last, but not least, high quality is key.
CHANG Zhen: My observation is that, firstly, the trend will not change; secondly, growth will be rational, and thirdly, the structure will change. Typical examples of my third point are luxury watches and leather goods, which have experienced rapid growth in the past, but are slowing down this year in terms of growth rate; meanwhile, the demand for personal use-orientated products is increasing.
YU Yan: How are the needs and purchasing habits of consumers aged under 30 different from those of the older generation?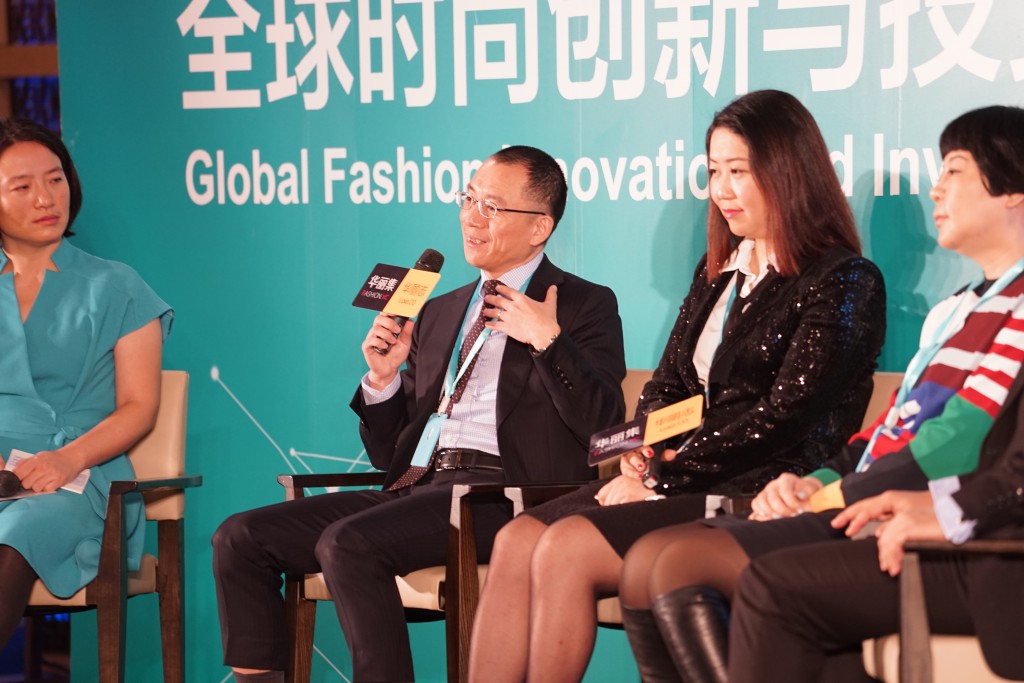 CAI Yi: The answer to this question could explain the ups and downs of many brands in the industry to some extent. As we all know, many young people in China grow up with luxury goods. Will these young people choose the same brands as their parents? I see many people here shaking their heads and our intuition is the same. We are less likely to see the second generation using the same brands as the first generation, although the exact reason is unclear, and this poses a huge challenge for traditional brands. New customers may have a negative impression of traditional brands from the start and turning this negative impression into a positive one is a formidable task.
LAN Li: From our observation, the average age of luxury goods consumers overseas is around 45, but the average age of Chinese luxury consumers is between 25 and 35. Their consumption behaviour will be very different from that of foreign consumers.
LUAN Shaomei: Young consumers are more rational and demanding. They prefer designs with animal elements, like Kenzo's tiger and Moschino's rabbit. These brands are more related to the natural aspects of life, making them more attractive to younger people.
YU Yan: Thank you everyone for sharing your first-hand experience with us. Actually, I always find the Chinese translation of "Luxury Goods" to be an inappropriate one because it implies extravagance. To me, luxury is the pursuit of a better quality of life. The extra price reflects the premium people are willing to pay for the brand culture. I believe that we will be able to find more diverse offerings and personalised brands when the luxury industry becomes stabilised in China. I hope that all consumers will support domestic retailers and appreciate all their efforts.
---
About Luxe.CO (华丽志): China's most influential online business media for luxury, fashion and lifestyle, a database for in-depth brand knowledge, fashion investment and industry research papers. It's sister brand, Fashion.VC (华丽集), is China's top venture investment platform for fashion and lifestyle brands.
About Hearst Corporation : one of the world's largest diversified media and information companies, owner of top fashion magazines include ELLE and Marie Claire, also invests in TV & cable network, e-commerce and real estate.