On November 27, 2015, the Luxe.CO|Hearst Global Fashion Innovation and Investment Forum and InnoBrand 2015 – FASHION.VC Brand Innovation Contest were brought to a successful close in Rosewood Hotel, Beijing. The forum and contest brought investment professionals from top tier VC & PE firms, fashion brand retailers, entrepreneurs, independent designers and artists together to explore and discuss various topics related to fashion innovation and investment.
Luxe. CO|Hearst Global Fashion Innovation and Investment Forum
Consumer markets are continuing to trade up in China and the rest of the world, with the rapid emergence of a prosperous, more individualistic, and more sophisticated class of consumers. While the burgeoning Internet and digital technology have provided new tools and channels, they have also posed unprecedented challenges to the traditional way of doing business. With the continued deepening of globalization, information and markets have become wide open as never before.
This is certainly an exciting time to be in the fashion and lifestyle business!
The first global fashion innovation and investment forum jointly sponsored by Luxe.CO and Hearst was designed to explore questions like the ones posed below.
How can global brands embrace the opportunities and challenges in emerging markets? How can a traditional brand be revitalized under the impact of the Internet? How can up-and-coming entrepreneurs obtain and maintain a sustainable competitive edge?
The 5 keynotes speeches, 10 panels and 3 firechats, and an interlude performed by the outstanding violinist, Chen Xi, made up the full day of intense parallel sessions, and sparked the intermingling of business wisdom and innovative thinking.
Welcome Remarks: Converge All the Power to Create Beauty
Speaker: YU Yan, Founder of Luxe.CO | Fashion.VC
One of the forum sponsors, YU Yan, the founder of Luxe.CO|Fashion.VC made a welcome speech based on the theme, "Converge all the Power to Create Beauty", in which she noted that, being at the intersection of fashion, finance and Internet, Luxe.CO aims to cover every aspect of entrepreneurship, investment and the latest industry development. She further stressed her belief that the future of the industry relies on crossover and innovation.
Ms. Yu went on to say that Luxe.CO deeply empathized with industry colleagues about the challenges and opportunities that lay ahead, and it hoped to play an important role in promoting entrepreneurship and innovation in the fashion and lifestyle industry in China by means of online and offline media, data and marketing services.
Keynote: The Era of Omnimedia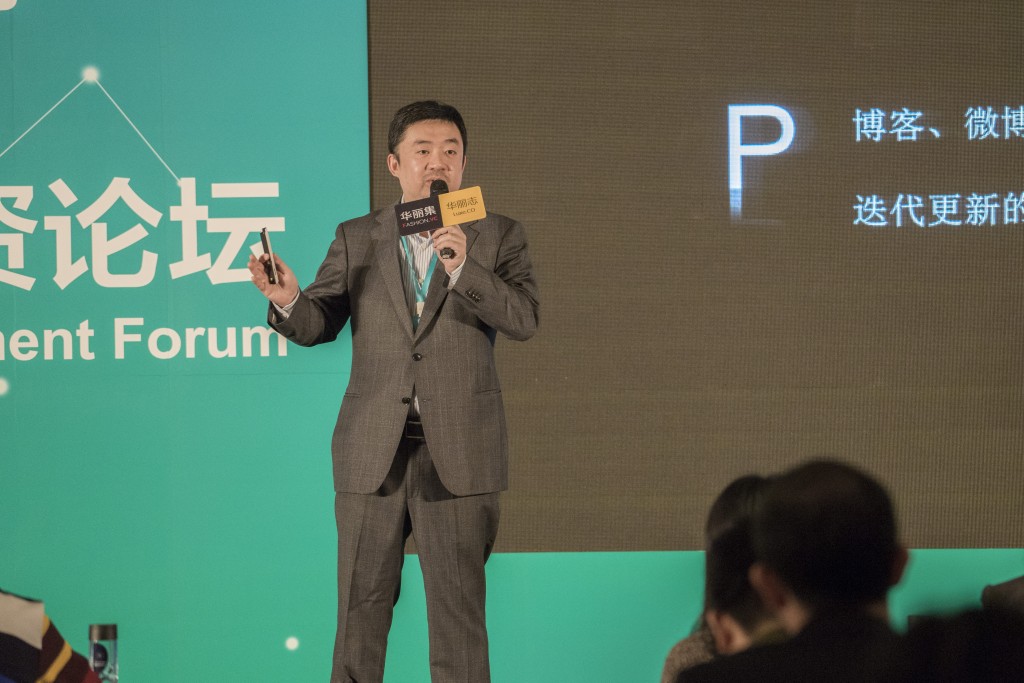 Speaker: XING Wenning, Managing Director of Hearst China
Mr. Xing presented a keynote speech entitled "The era of Omnimedia", in which he stated his belief that we have entered an era of Mass Media and Rich Media. The success of Hearst's investment in online video platforms billable, Awesome TV and Vice, illustrates that brand communication has to adapt to new channels and technology to keep pace with the tastes of the new generation.
Panel: Trends in Luxury Retail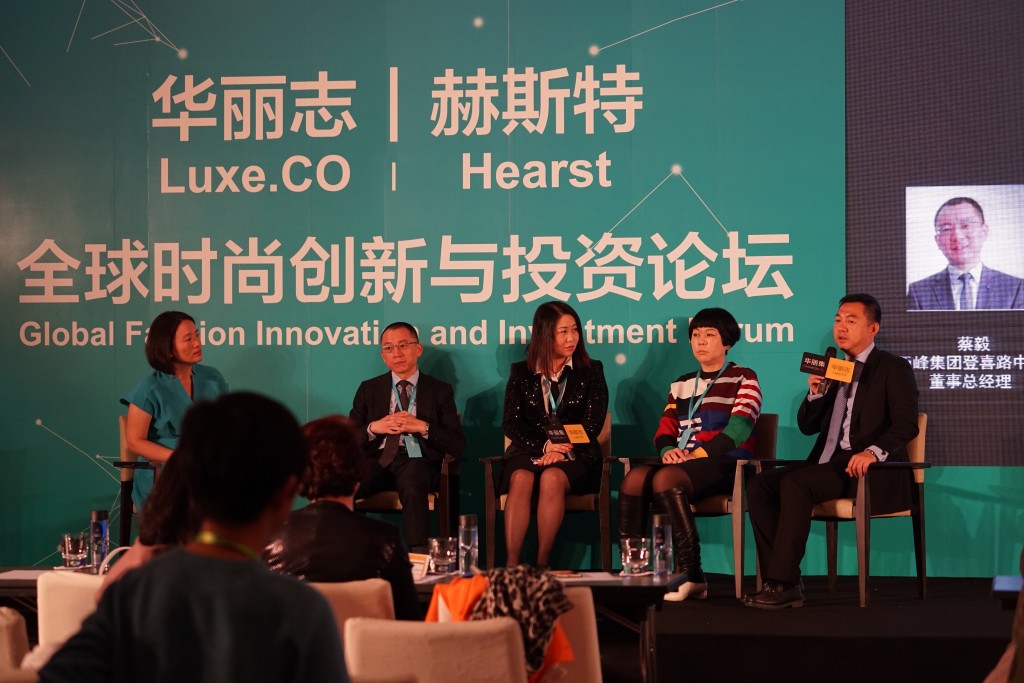 Host: YU Yan, Founder of Luxe.CO | Fashion.VC
Panelists:
CAI Yi, Managing Director of Alfred Dunhill China
CHANG Zhen, Board Secretary of China Duty Free Group
LAN Li, Founding Partner of Latitude Capital Management Limited (LCML)
LUAN Shaomei, Chairman Of Beijing Surprise Outlets
Ms. Yu chaired a heated discussion among senior executives from luxury brands, retailers, and investors on the trend of China's luxury market, new strategies of luxury retailing, and social media strategies for luxury brands.
Luxe. CO Global Brands TOP 100
After a short tea break, Luxe.CO revealed its 2015 "Luxe CO. Global Brands Top 100″ ranking, which was the result of an assessment of the performance of major global mid-high end fashion and lifestyle brands and their awareness among Chinese consumers. This ranking was the first of its kind, combining financial data with data from professional business media and search engines, as well as social media.
Financial Data: sales attributed to Chinese consumers (at home and abroad).
Professional Business Media Data: Luxe.CO proprietary data of the number of reads of each article with the brand attached, which reflects the popularity of a particular brand among mid-high end consumers and KOLs in China.
Data from Search Engines and Social Media, which reflects the visibility of brands among the general public.
Keynote: Search Investment Opportunities in Daily Lives
Speaker: WANG Cen, Partner of Sequoia Capital China
Wang expressed the belief that a sustainable return on investment in fashion brands is hard to achieve. He further explained that investing in luxury brands can be very tricky, and he made the following six key observations of the market trend and his own investment philosophy based on his investment experience during the past few years;
1) He is optimistic about the consumption-driven economic growth in China in the next 10 years;
2) Local Chinese brands will become more competitive; in fact, many Chinese brands have already outweighed their global counterparts in the same category;
3) His investment strategy is to"encircle the cities from the rural areas";
4) It is rare to find an entrepreneur with great potential. As Wang said, "If I could find one, I would give him all the money I have."
5) Valuation matters. "Don't try to tell me how good you are, I want it cheaper."
6) He is an active investor and wants to grow with the company.
Panel: Opportunities and Challenges in Cross-border M&A in the Fashion Industry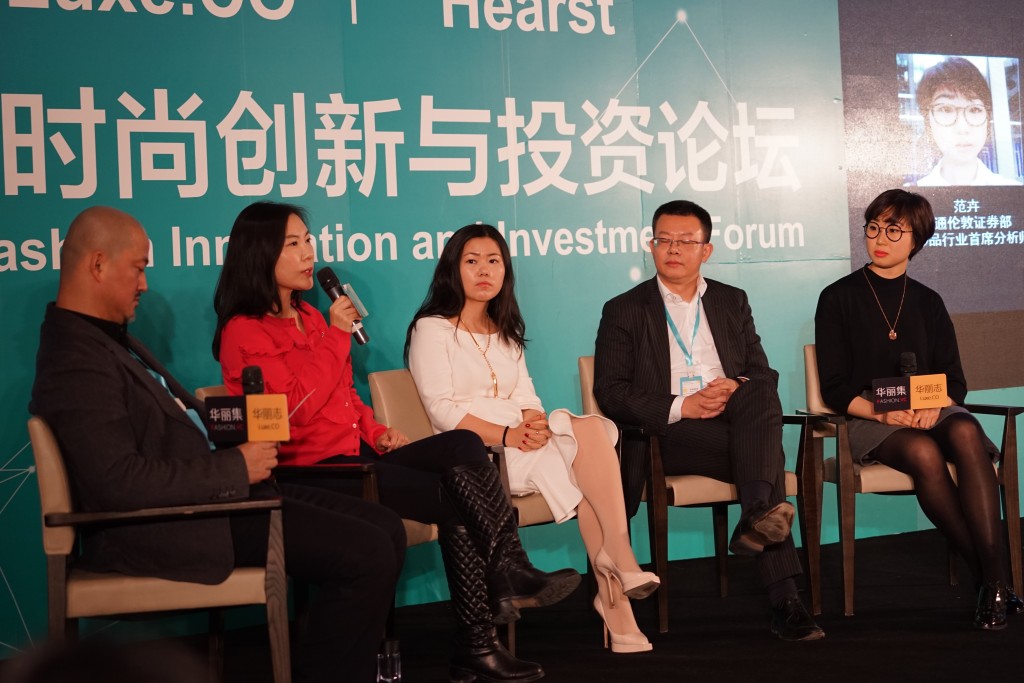 Host: WANG Cen, Partner of Sequoia Capital China
Guests:
YAN Yisheng,Parnter of IDG
LIU Liqun,Executive Director of Fosun Lifestyle Brands Group
JIA Liang,Managing Director of the Investment and M&A Department of the Wanda Group
FAN Hui,Haitong Securities London, Lead Analyst of the Luxury Sector
Topics discussed: Overseas investment strategy in the fashion and lifestyle sector; how to help an acquired brand to enter the Chinese market.
Dialogue: How Can Ground Retail Leverage Internet Tools to Tackle Challenges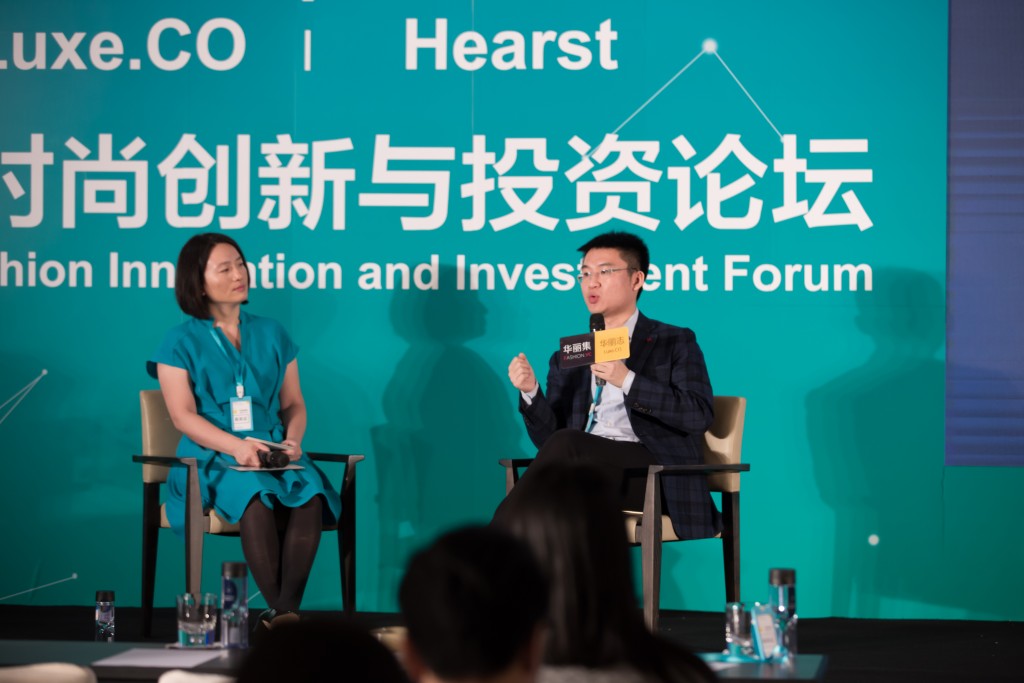 Host: YU Yan, Founder of Luxe.CO | Fashion.VC
Guest: XU Haotian, CEO of Fangcheng
The essence of the internet is to connect capital, goods and consumers. The first step is to connect people and money. It is important for on-line retailers to improve the payment experience with internet technology in order to better connect people with goods, and then connect people with people. The shopping malls of the future will be more than just places to shop, but places of lifestyles; therefore, it is important to connect the people involved in the shopping process.
Panel: Fashion Consumers' Shopping Behavior in the Mobile Era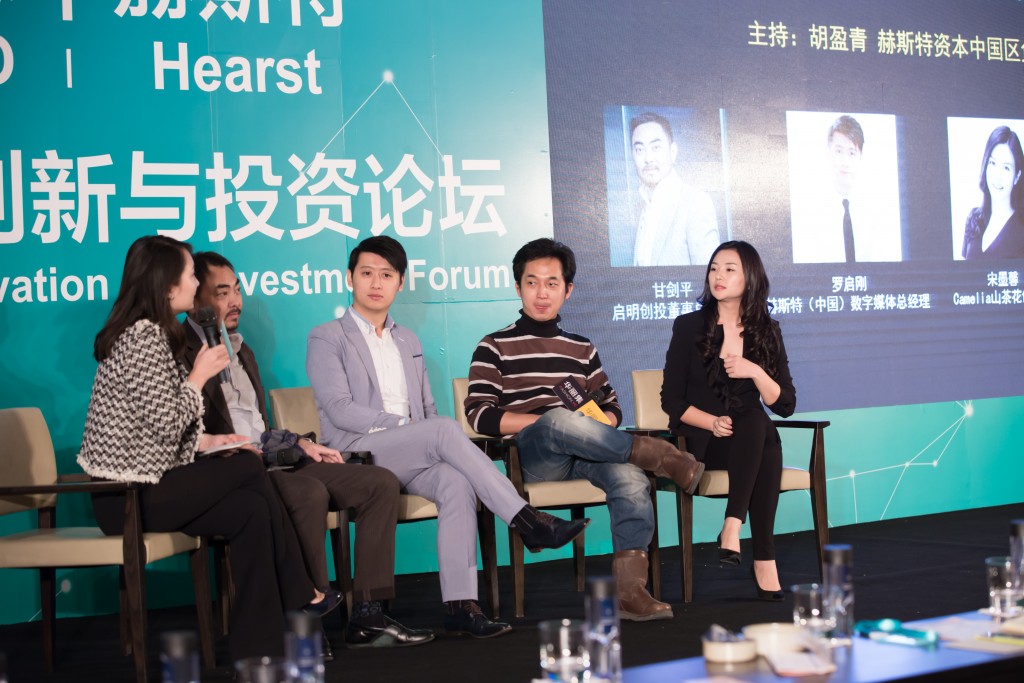 Host: HU Yingqing,Head of the Hearst Ventures China
Guests:
GAN Jianping,Managing Director of Qiming Venture Partners
LUO Qigang,General Manager, Digital Media at Hearst China
SONG Moxin,Founder of Camelia
ZHONG Zifei,Founder of Xiaolumeimei
Topics discussed:
Strategies brands could adopt for more efficient marketing during the new media age;
Consumers' behavior when shopping via mobile devices;
Strategy of mobile e-commerce platforms.
Dialogue: Investment Strategy of L Capital Asia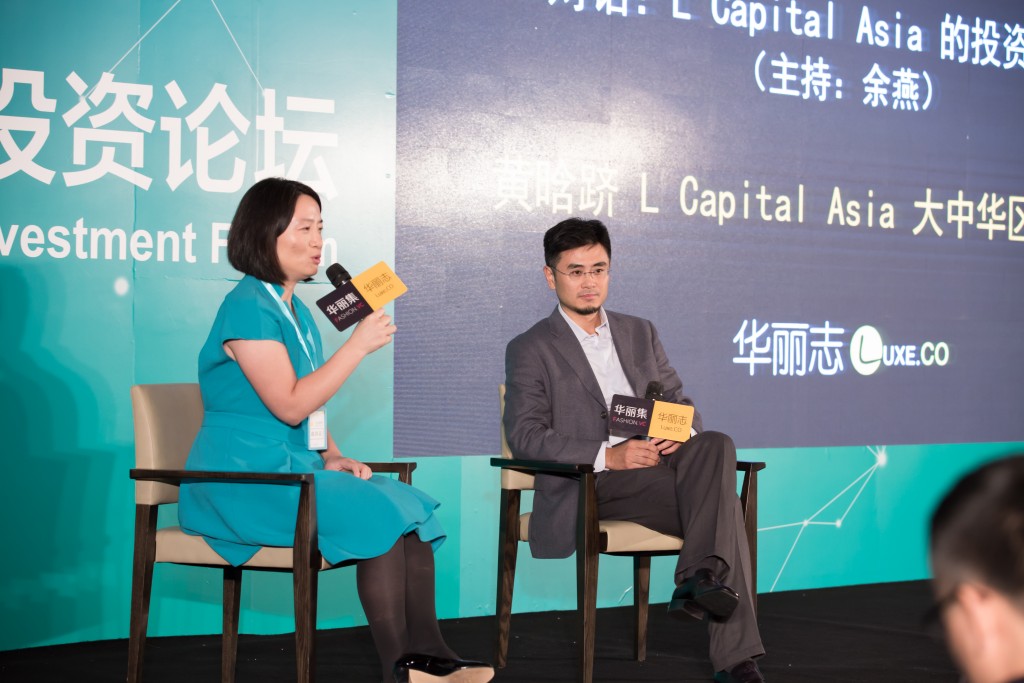 Host: YU Yan, Founder of Luxe.CO | Fashion.VC
Guest: HUANG Hanji, Managing Director of L Capital Asia
Mr. Huang introduced the investment strategy of L Capital Asia, a private equity fund initiated and sponsored by LVMH.
Firstly, L Capital Asia prefers to invest in a brand rather than a platform, given the Group's strength in brand building, product development, and retail network management.
Secondly, L Capital Asia prefers to invest in established brands with a strong track record. If it invests in brands at a relatively early stage, it spends a great deal of its resources on them; for example, it helped Charels & Keith, the Singaporean shoes and leather goods brand, which accounts for about 30% of the female shoe market in Singapore, to enter the Chinese market and open more than 100 directly-operated stores in the Shanghai region alone. L Capital Asia helped the brand to determine its capital expenditure strategy, with now more than 50% of Charels & Keith's collection in China in female handbags.
Panel: New Patterns of Fashion Retailing Investment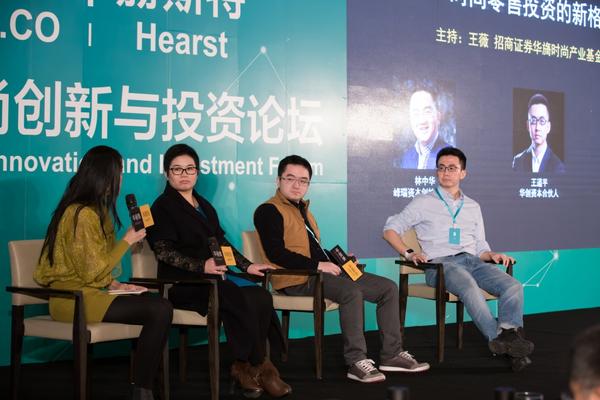 Host: WANG Wei,Investment Director of Hua Yi Fashion Industry Fund
Guests:
LIN Zhonghua, Founding Partner of Frees Fund
WANG Daoping, Partner of China Growth Capital
XIONG Fen, Founder & CEO of Lighter Capital
Topics discussed:
Fashion investment strategy; How a brand can improve its retail experience; New forms of fashion retail platforms.
Panel: Innovation and Consumption Upgrading of Commercial Real Estate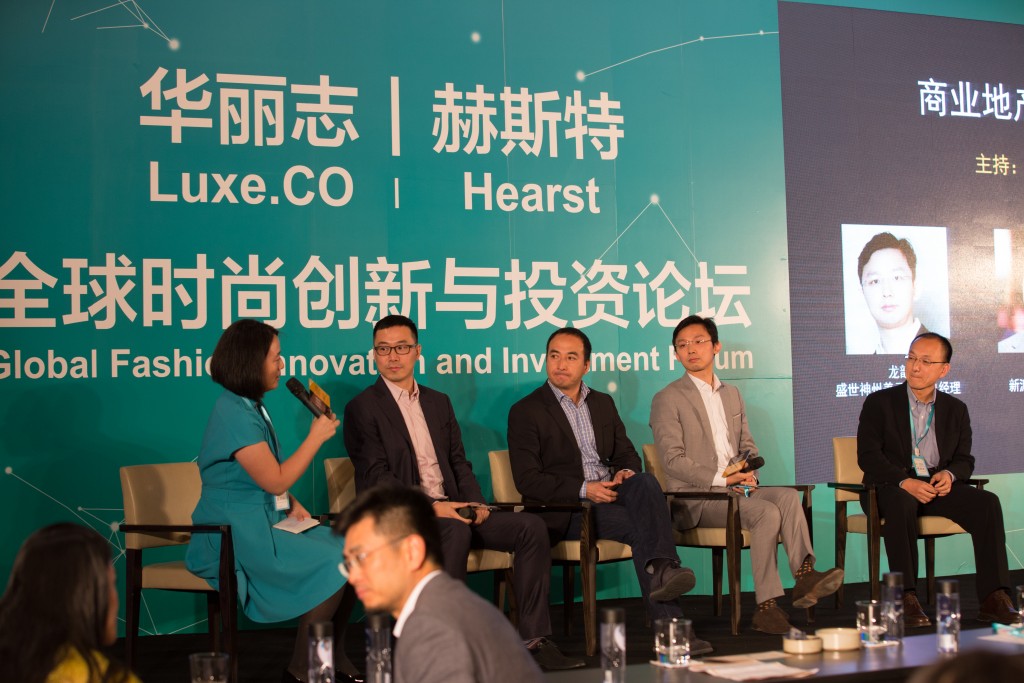 Host: YU Yan, Founder of Luxe.CO | Fashion.VC
Guests:
LONG Xin,General Manager of the Grand China USD Fund
WANG Gehong,Founder of China Young Professionals Apartments (CYPA)
WANG Xu,Secretary General of the SMART committee
ZHOU Xun,Director of Business Development at Diaoyutai MGM Hospitality
The guests were from several different fields, including real estate planning and design, residence development, high-end hotel & resort development, as well as overseas real estate investment.
Topics discussed:
New business models in the real estate sector against a background of trading up; The future of the real estate industry in the internet age.
Dialogue: How to find a good overseas investment target in the fashion and lifestyle sector
Host: YU Yan, Founder of Luxe.CO | Fashion.VC
Guest: CHEN Lin,Managing Director of Yifei Investment
As a successful international angel investor, Mr. Chen has invested in many start-ups with great potential, including the fashion e-commerce platform, Farfetch, the art e-commerce platform, Auctionata, and the internet-based logistics service provider, Flexport.
Mr. Chen shared his perspective of strategic investment overseas, the advantages and disadvantages of the growth of overseas brands in China, and the start-up scene in China's fashion industry.
When Mr. Chen assesses a company for investment, he considers the European Market, the US Market, and the Chinese market as a whole and compares the company with all of its counterparts from the three markets to evaluate its competitive advantage. He believes that it takes time to build a brand; however, it is currently quite difficult to build a start-up in fashion and lifestyle in China, given BAT's monopolistic position, whereas the overall environment in other markets is friendlier for start-ups.
Panel: Creativity Drives Technology
Host: WU Hong,Investment Director at Fontaine Capital
Guests:
CHENG Zhen,CEO of Punchline Entertainment
REN Heda,Co-founder of Taixu VR
YU Le,Founding partner of Goku Ventures
ZHANG Qinghao,Founder of Hotcast
The topics discussed included the latest development in virtual reality and the development trend for innovation-driven content providers. 
Keynote: Entertainment Marketing in the Era of Fans Economy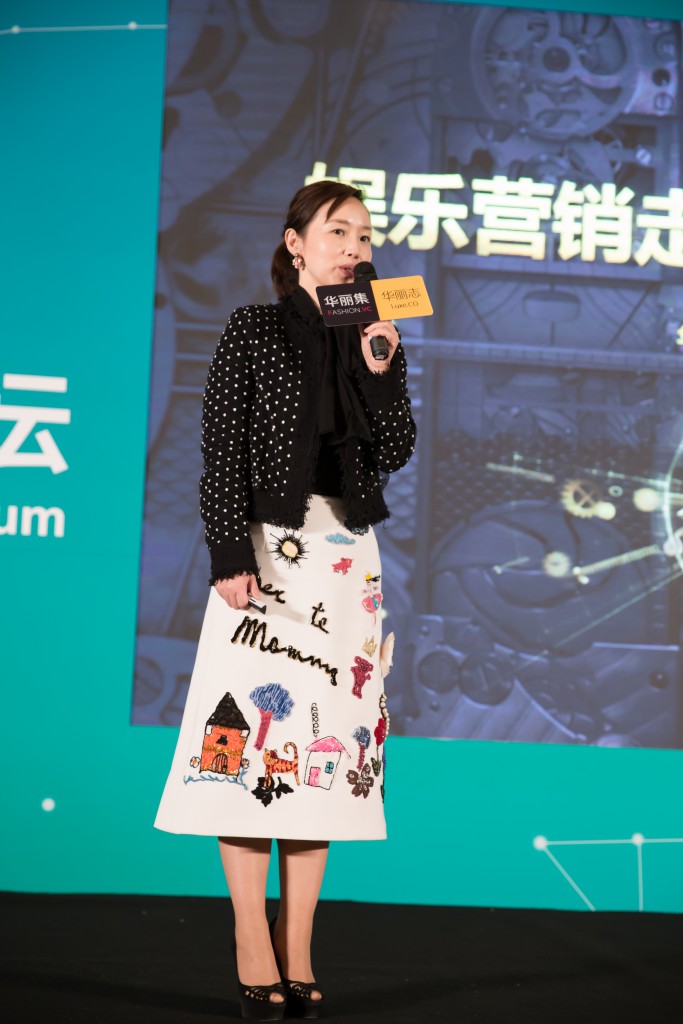 Speaker: HU Ming, Board Member and Vice CEO of Huayi Brothers Media Group
Ms. Hu introduced Huayi Brothers' business lines and commented on the concept of "Entertainment + Fans Economy". She observed that this is an era of entertainment marketing with young icons and crazy fans.
She referred to the Credit Suisse "Global Wealth Report 2015", and pointed out that China's middle-class population has reached 109 million, the largest in the world. Any industry that serves this group of people well will benefit from a good return.
Panel: New Mission of Art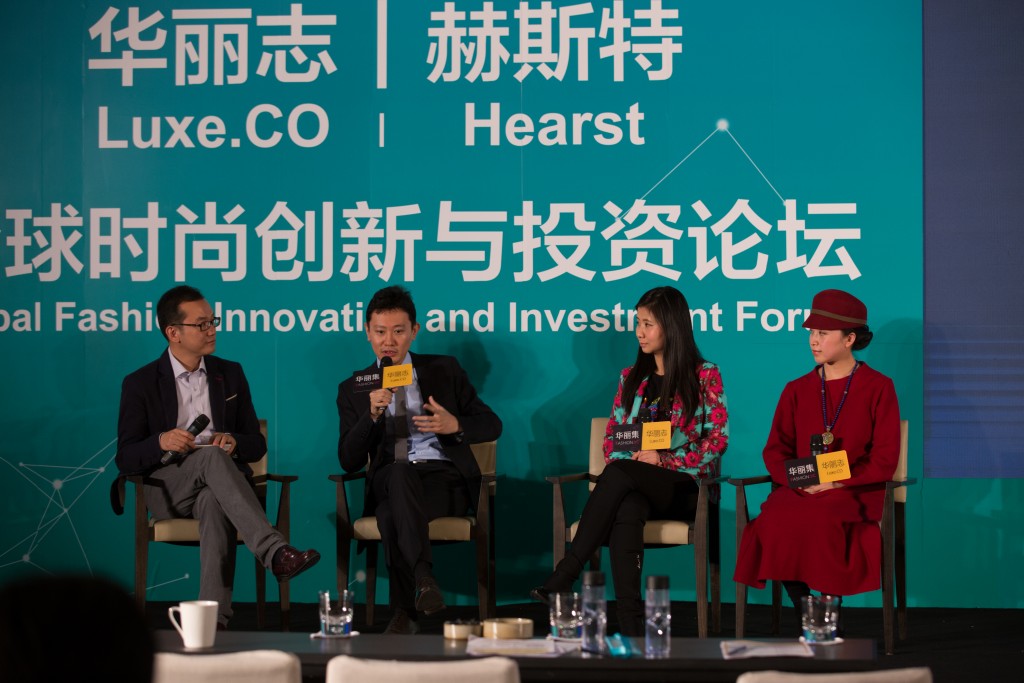 Host: SUN Gang, Co-founder & CEO of Gorvest Capital
Guests:
CHEN Xi, celebrated violinist
CHEN Yun, contemporary artist
ZHAO Neng, Representative of Greater China, Sotheby's Institute of Art
The topics discussed included how to integrate art with business, the role of artists, and art investment.
16.Keynote: Investing in the Quality Life of the New Middle Class
Speaker: SUN Gang, Gorvest Capital, Co-founder &CEO
Mr. Sun provided his perspective of the ingredients of a quality life:
Basic demands: good quality food, clothing, housing and transportation;
Good physical and mental health;
Financial freedom
He also expressed his belief that innovation, such as VR technology, can improve the quality of life.
Panel: Challenges and Opportunities of Female Entrepreneurship
Host: Li Yushan, Partner of Chuxin Capital
Guests:
SUN Mingtong: Co-founder of Goddess
WEN Liyuan: Co-founder of Yuanyuan Tennis, former national team player
WU Xia, Founder of Meilizu
ZHEN Tianhong, Co-founder of QTParking
ZHOU Yingying, Co-founder & CEO of AtoG
The topics discussed included motivation for starting a business, how to balance interest and business direction, the advantages and disadvantages of being a female entrepreneur.
Panel: New Generation VC in the New Consumption Era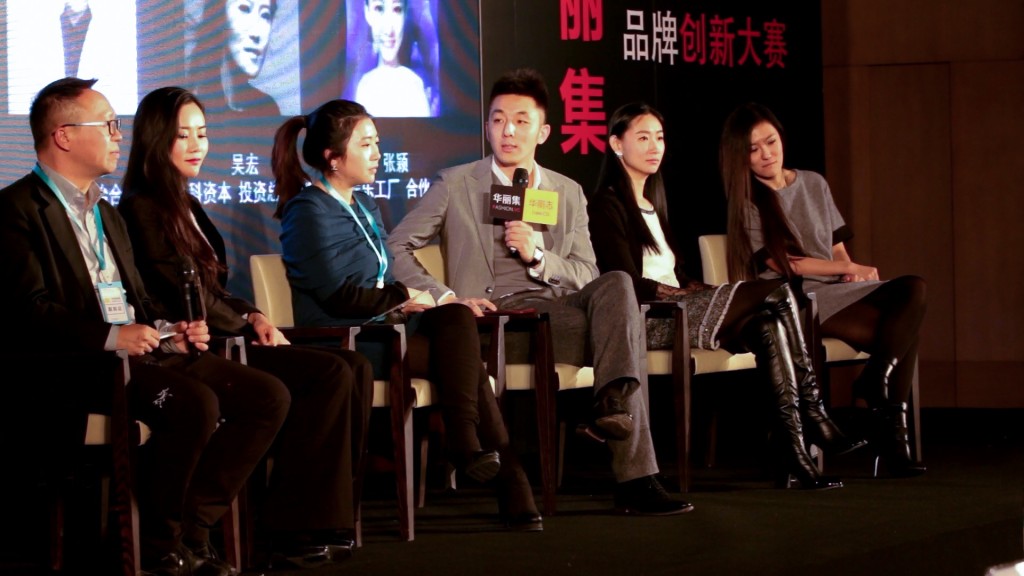 Host: HUANG Jin, co-founder of XIU.COM
Guests:
CHEN Xiaochen, Founding Partner of NGCC
Li Yushan, Partner of Chuxin Capital
Long Yunxia, Founding Partner of LJ Capital,
Wu Hong,Investment Director at Fontaine Capital
Zhang Ying, Partner of Entertainment Works
The topics discussed included the differences between new generation VC and traditional VC, and the focus of future investment.
The Path of Chinese Designers' Brands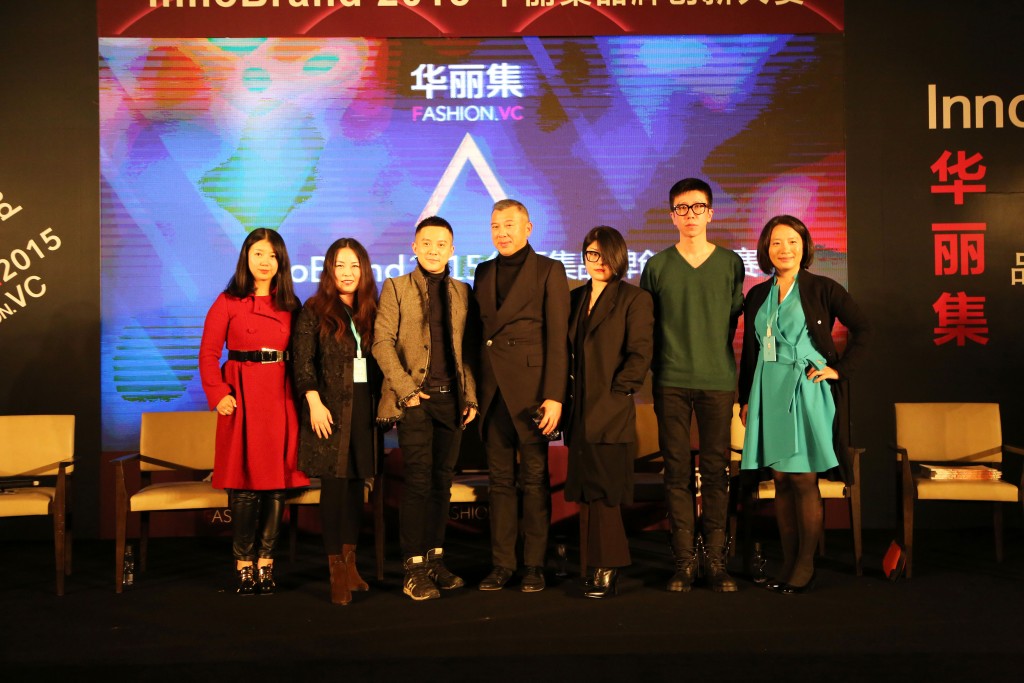 Host: LENG Yuxuan,Executive Publisher of《COSMO Bride》
Guests:
CHEN Yehuai,Founder and Designer of Grace Chen Haute Couture
GAO Yang,Founder and Chief Designer of SIMONGAO
Masha Ma, CEO and Chief Designer of MASHAMA
WANG Peiyi,Founder and Chief Designer of Alex Wang
XIE Feng,Chairman and Chief Designer of JEFEN
YU Yan, Founder of Luxe.CO | Fashion.VC
The guests shared their stories of how they founded their brand and discussed topics such as how to balance creativity and customer demand, the challenges of a designer brand, and whether or not they welcomed external financing.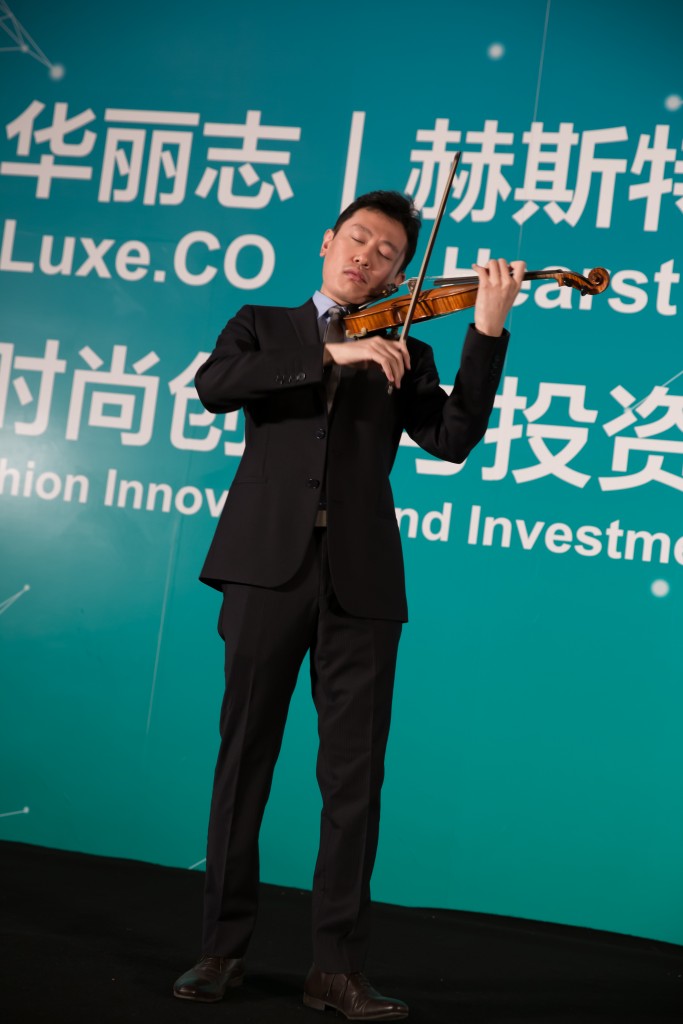 (Violin performance by Chen Xi)
The forum witnessed the above meaningful discussion between these élites on issues of fashion, innovation and investment. Every attendee enjoyed the full agenda and gained a great deal from the event.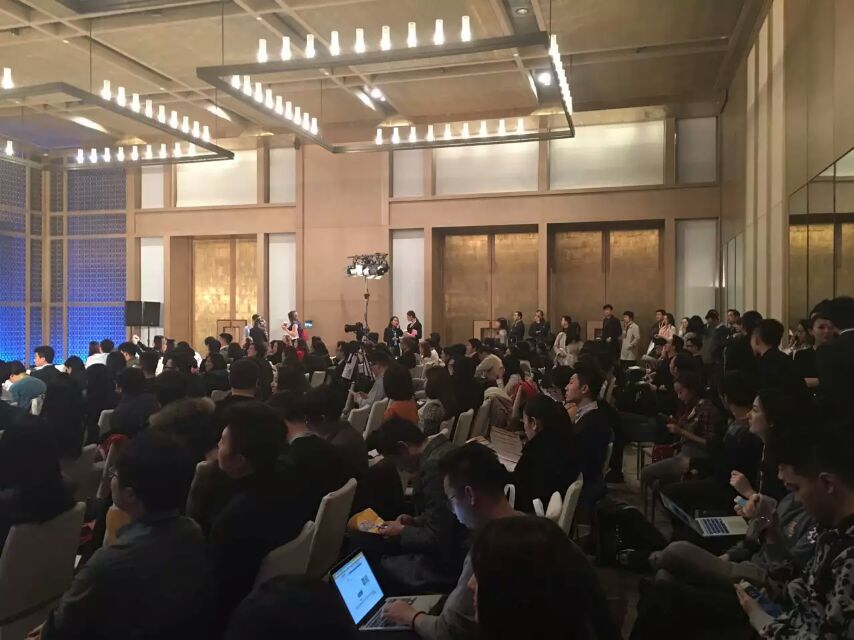 InnoBrand 2015 – FASHION.VC Brand Innovation Contest
FASHION.VC began to collect hundreds of innovative brands in the fashion and lifestyle industries globally from August 30, and 19 of them were eventually considered to qualify to participate in the finals. These were the functional infants & kids' clothing brand, Moe Bebe (萌鼻子), the mixed tea brand, Klydo (克莱多混茶), the smart jewelry brand, Totwoo, the Chinese Designer fashion brand, Mukzin (密扇), the smart café, Hey!Coffee, the Italian handmade ice cream brand, ViVi Dolce, the high-end women's apparel, Ge Nieva, the alpaca fashion brand, Alpaca Story, the entry luxury jewelry brand, Queemi (瑰秘), the fashion social enterprise, ReBag, the online fine snacks brand, HeshiBox (盒事), the wireless sport headset, Geekery (弄客), the clean water social enterprise, SiyuanWater (思援), the creative silk stocking brand, Viken Plan、the one-stop home space brand, Little Oasis (小绿洲), the interactive behavioral drama, Wandering Rabbit (流浪兔), the community of mobile phone photographers, Qian Ke (千刻), the sports event, MudRun (泥泞跑), and the innovative children's educational institution, Codomo.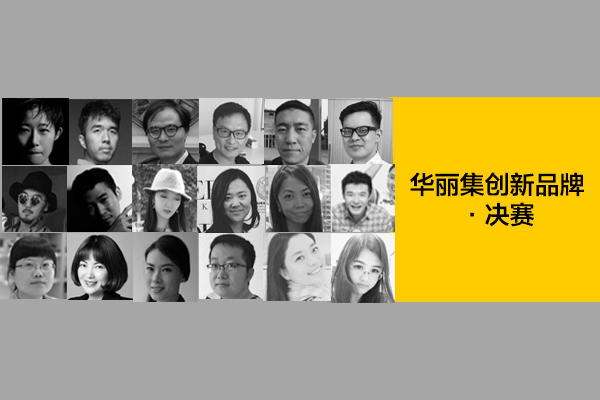 A string of impressive names made up the contest jury after the jury chairman, Mr. XU Xiaoping (Founder of Zhen Fund). The jury consisted of "cross-over" members of the fields of media, fashion, entertainment, design, investment, and industrial circles. Therefore, the 19 brands were considered and judged from multi-dimensional perspectives.
On November 27, the 19 cutting edge brands got together to win the Top 3 awards and 5 individual awards for product innovation, service innovation, marketing innovation, business model innovation, and public service innovation.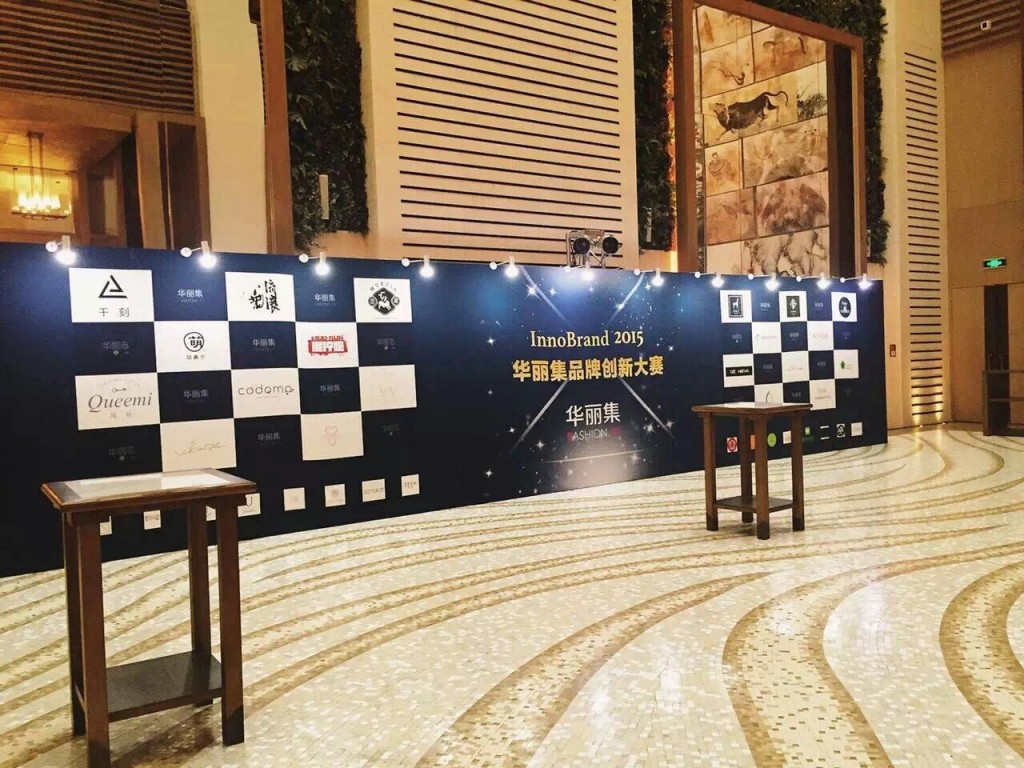 The contest finals were divided into four sessions, each of which consisted of 4 to 5 brands. Each brand was allotted five minutes to demonstrate its products or services, plus ten further minutes for the judges to ask questions and make a review of the main aspects considered, namely, product development、business model, future prospects, and team.
According to the final scores, Mukzin was the champion, followed by Qian Ke and Little Oasis, with Totwoo taking third place.
The five awards, products innovation, service innovation, marketing innovation, business model innovation, and public service innovation were respectively won by Little Oasis, Totwoo, Qian Ke and Siyuan Water, and Mukzin、HeshiBox and SiyuanWater were identified as the most popular online brands.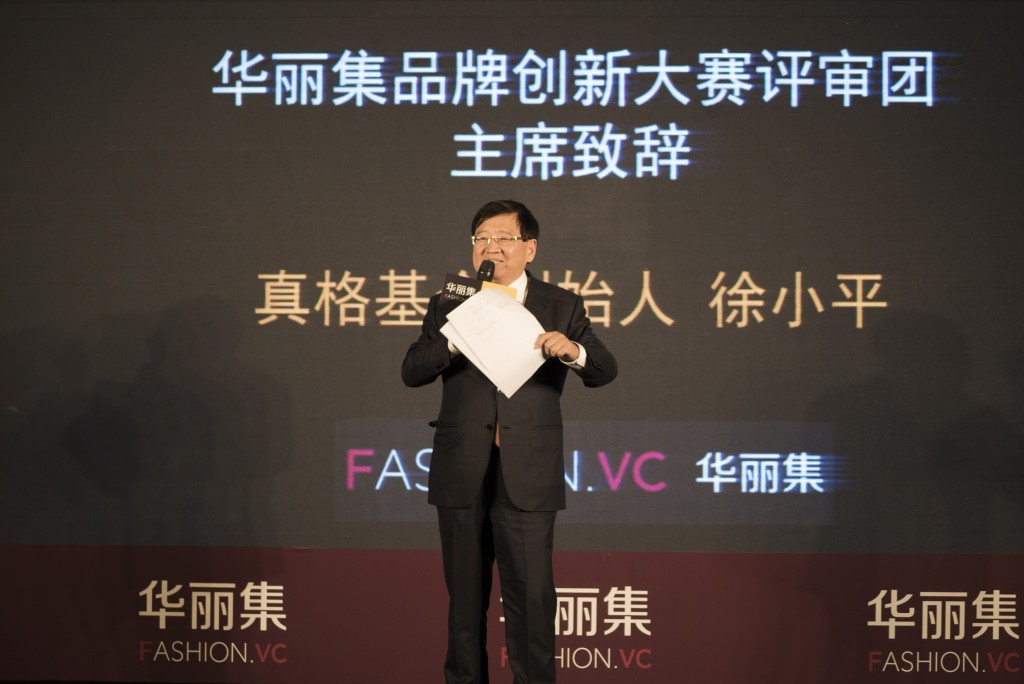 (Mr. XU Xiaoping, co-founder of Zhen Fund)
Finally, Mr Xu closed the contest with a humorous speech, in which he expressed his belief that fashion is more related than other fields, apart from technology and innovation, to human nature, sense, art, and trends. At the same time, he reminded young fashion entrepreneurs that the essence of entrepreneurship must involve making a profit, and they should always focus on the commercial side of the business.
(The Awards Ceremony)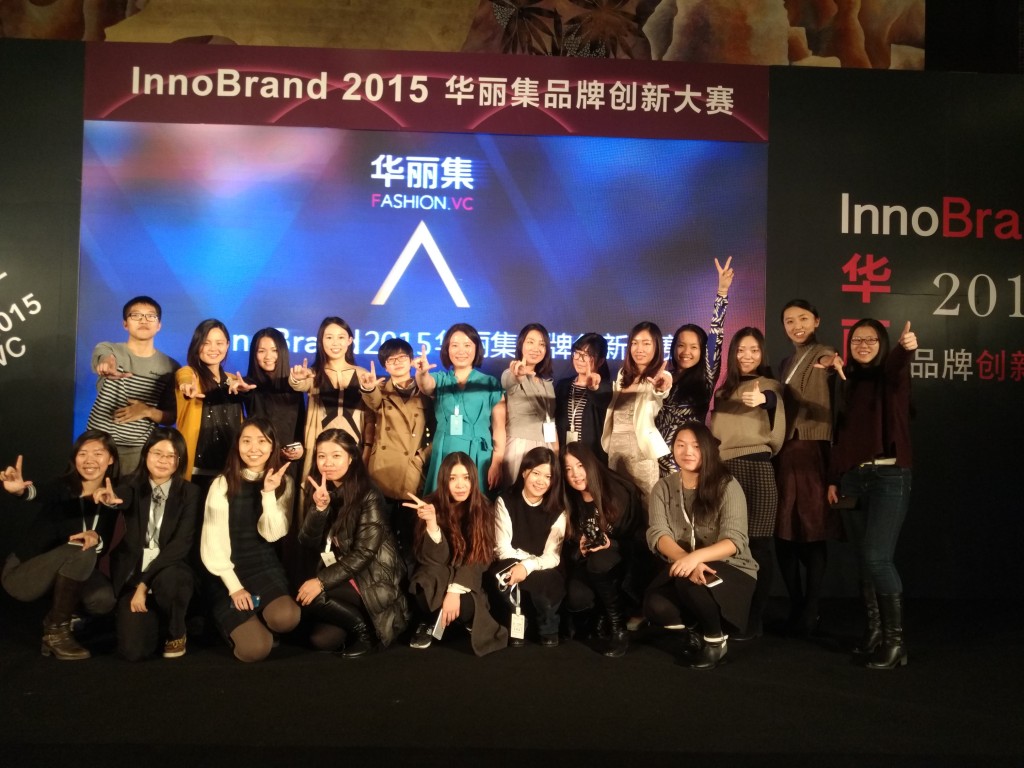 (The Luxe.CO | Fashion.VC team)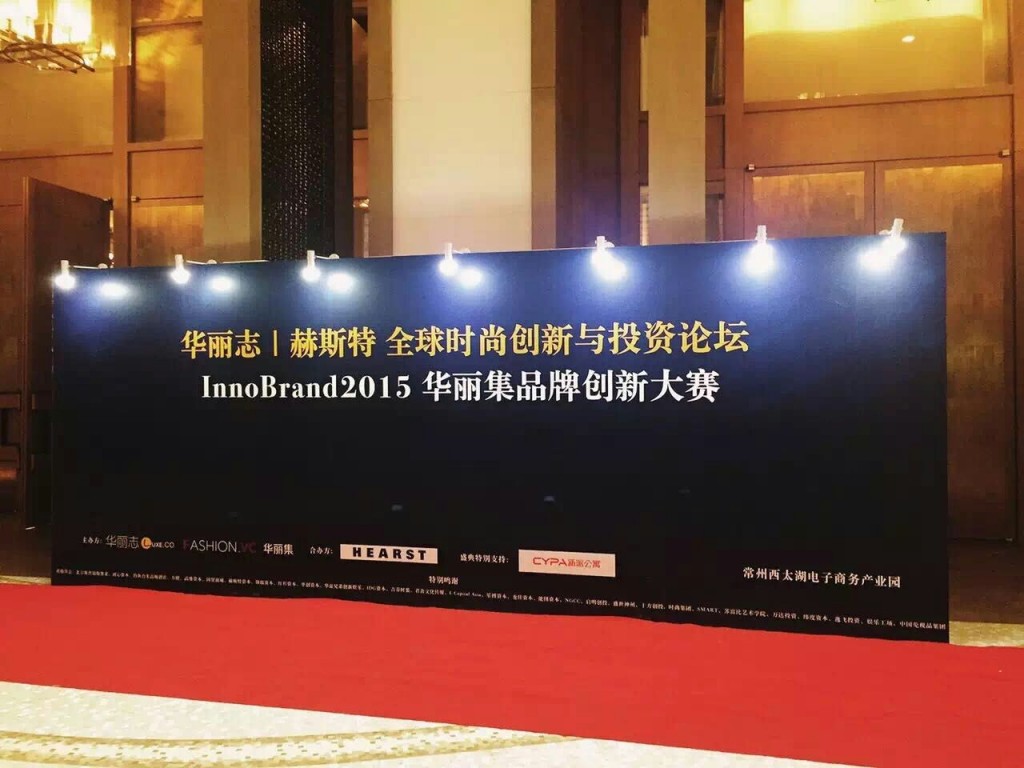 About Luxe.CO (华丽志): China's most influential online business media for luxury, fashion and lifestyle, a database for in-depth brand knowledge, fashion investment and industry research papers. It's sister brand, Fashion.VC (华丽集), is China's top venture investment platform for fashion and lifestyle brands.
About Hearst Corporation : one of the world's largest diversified media and information companies, owner of top fashion magazines include ELLE and Marie Claire, also invests in TV & cable network, e-commerce and real estate.
---
(The above article is co-written by: Liu Jun, Jiang Fan)