On November 27, 2015, the Luxe.CO|Hearst Global Fashion Innovation and Investment Forum and InnoBrand 2015 – FASHION.VC Brand Innovation Contest were brought to a successful close in Rosewood Hotel, Beijing. The forum and contest brought investment professionals from top tier VC & PE firms, fashion brand retailers, entrepreneurs, independent designers and artists together to explore and discuss various topics related to fashion innovation and investment.
The 5 keynotes speeches, 10 panels and 3 firechats, and an interlude performed by the outstanding violinist, Chen Xi, made up the full day of intense parallel sessions, and sparked the intermingling of business wisdom and innovative thinking.
Panel: Opportunities and Pitfalls in Cross-border M&A in the Fashion Industry
Panel Host:
WANG Cen, Partner of Sequoia Capital China
Panelists:
YAN Yisheng,Partner of IDG
LIU Liqun,Executive Director of Fosun Lifestyle Brands Group
JIA Liang,Managing Director of the Investment and M&A Department of the Wanda Group
FAN Hui,Haitong Securities London, Lead Analyst of the Luxury Sector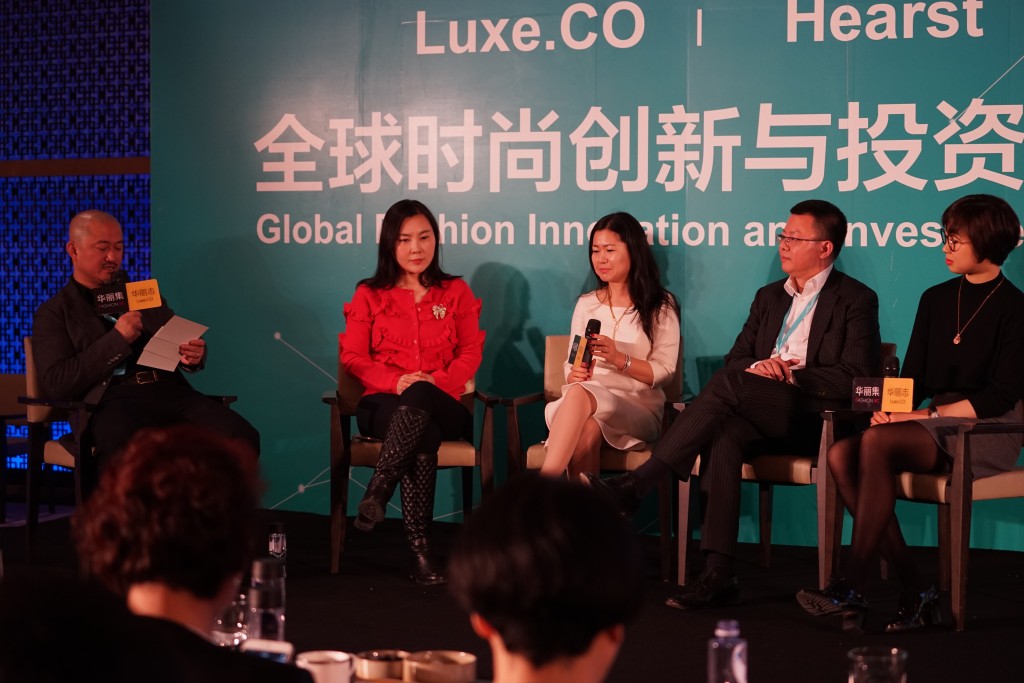 Wang Cen: What has been IDG's investment strategy in the fashion industry in recent years?
Yan Yisheng: We began to focus on the consumer sector in 2009, during the financial crisis, when many European brands encountered financial problems, thereby opening up investment opportunities for us. We analysed almost all the opportunities available in the sector before we chose Moncler and Evisu. We also made a series of investments locally, such as Bosideng (a leading down apparel brand in China), from which we successfully exited. It is very hard to satisfy investors' return requirements by investing in a single brand. However, platforms that incubate brands can be scalable, which is why we invested in D2C, a platform for Chinese designers. We also invested in vertical e-commerce sites, selling products such as flowers and eyewears, which we will be expanding to off-line soon. Our key focus in the future will be vertical categories and brands that cater for the post-80s and post-90s. We will also look at promising platforms.
Wang Cen:  Ms. Liu is the Executive Director of Fosun Lifestyle Brands Group. We've all heard Fosun's slogan of "Marrying Chinese Momentum to Global Resources". What is Fosun's ambition in the global fashion industry?
Liu Liqun: I joined Fosun in 2011 when the company was working on its first US dollar fund. Now, we have a second fund called the China Momentum Fund, which mainly targets global leaders in the fashion industry. When we talk about fashion, we mean more than just luxury goods, but more of a lifestyle that includes sectors such as affordable luxury, wellbeing, and entertainment. For example, Folli Follie, the Greek brand we invested in, is growing very fast in Asia, especially in China and has already expanded into 2nd and 3rd tier cities. It is positioned as an accessories brand rather than a jewellery brand, and targets the middle-end market.
Wang Cen: The three largest luxury groups control over 90% of luxury brands. Can I assume that you would be interested in buying from them directly if they decide to sell some of the brands they own?
Liu Liqun: I believe that these luxury giant will keep the good ones for themselves and only sell brands that are having trouble. So it is necessary to do a lot of "homework" before you make your move to be sure you that have the right strategy and enough resources to revive those brands. We don't want to invest in brands that are going down. We want to invest in brands that have a clear vision of their future and are able to achieve growth in the Chinese market.
Wang Cen:Now, let's hear from the Wanda Group.
Jia Liang:The Wanda Group is not a very "fashionable" company. We are looking for business opportunities when people start to upgrade their lifestyle. Chinese consumers are beginning to demand more than just meeting their basic needs. Wanda started a cinema to meet people's need for entertainment and then we went upstream and founded Wanda Pictures. Later, we found that local production capability was not enough, so we invested in an independent Hollywood movie-producing studio. The sports industry is another area we focus on. We just made an investment in Triathlon, which comprises three sports, each with great potential. Besides acquisition, we also need to think about how to adapt the acquirement business for the Chinese market.
Wang Cen:There are many big corporations out there, private or state owned, acquiring relatively good quality overseas assets, with the same strategy and similar product lines. I'm kind of confused. What do you think of the current competitive landscape?
Jia Liang: I think competition is unavoidable. Where there is opportunity, there's competition. We are confident because Wanda has been operating shopping malls, hotels and cinemas for years, and we are very close to our end customers. Billions of consumers visit our properties every year and we want to offer them more. I think channels are the key, not just traditional, but also online channels. That's why we have also invested in companies such as Dianping.Com.
Wang Cen: Let's hear what Hui has to say about the investment scene in the global fashion industry from a third party perspective. Hui is the Lead Analyst of the Luxury Sector of Haitong Securities London.
Fan Hui: Most European brands are controlled by several luxury giants. There are actually only a very few available investment targets. Many people believe that the US brand, Tory Burch, is the next target and may be acquired by a large group. European family-owned businesses prefer private funding or IPOs, as they normally don't want to lose control of their family brand. Many designer brands do need capital, but they are also hesitant as they don't want to lose the control of their brands to investors.
Wang Cen: So there are not many brands left for sale in your view?
Fan Hui: No, but there are other kinds of brands we call "sleeping beauties", most of which are more than 100 years old and haven't experienced a major movement for quite some time. They need cash to be revived. But investing in this kind of brand requires a lot of time and resources.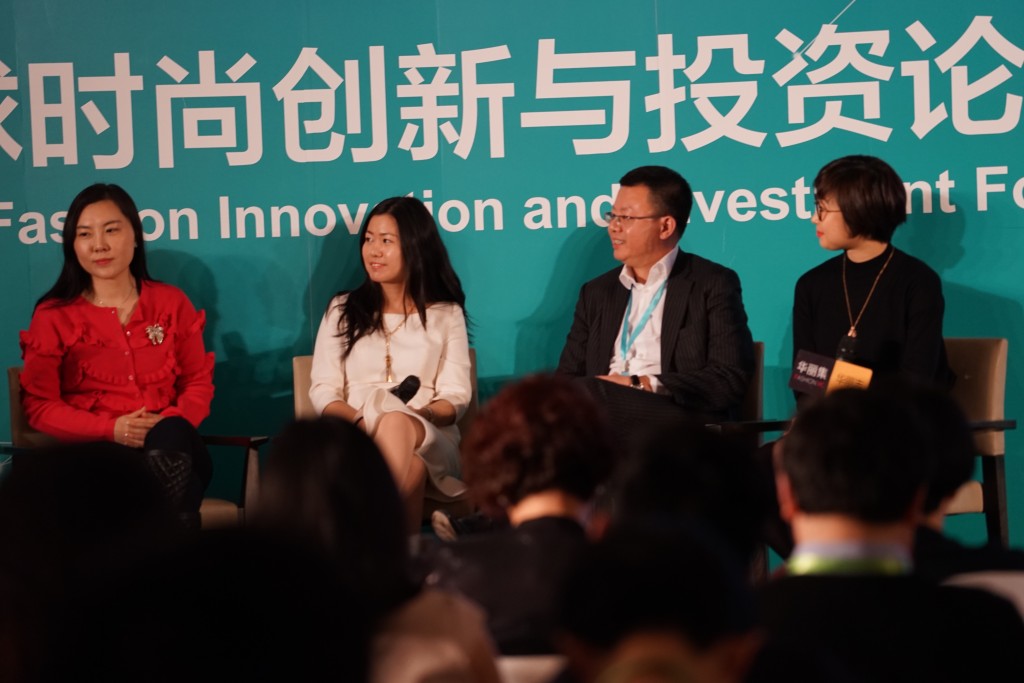 Wang Cen:How do you assess the value of a company, Ms. Yan?
Yan Yisheng:Most of the time, IDG only acquires a minority stake, even in the Chinese market. We believe that start-up teams should stay motivated. We are not industry experts, so we would have founders in charge of the company. Things are even more difficult when it comes to foreign brands because it is very hard to manage a company from a long distance.
We prefer brands that have achieved stable growth, have high recognition overseas, and great potential in China. We won't get involved in managing the company, but we can help to recruit the right talent and introduce retail channels and celebrity resources. In other words, we play a support role.
Wang Cen:Mr. Jia, what companies has Wanda invested in during the past two years? What are the biggest challenges during the investment process?
Jia Liang:Some foreign brands think highly of themselves, and it is difficult for them to accept a controlling Chinese shareholder, let alone go in the same direction. Take our investment in Infront Sports & Media (a Swiss sports marketing firm) for example. The team is very talented in sport media. At first they wouldn't recognise us. We went through a few rounds of negotiation and spent a lot of time trying to convince them of our passion for sport. We had to first align our companies' values and only then could we get down to a detailed transaction.
Our common practice is to search for great companies and offer them vision and commitment that their prior PE investor could not give. Then we sit down and design a reasonable incentive plan. We want them to realise that 1) working with us as a large shareholder is promising financially, and 2) we can help them to expand into a market they always wanted to enter but was having a hard time in doing so. Then, we help them to build a local team.
Wang Cen:I'd like to share some personal experience. I think that exchange visits are very effective. My mistake in the past was to limit myself at the negotiation table. After a few casual visits, you get to know each other much better and the company will see your channels and resources. It then becomes much easier for the two parties to reach a mutual agreement. The key to a good partnership is trust, which takes time to build. Sometimes, a middle person is important to bridge the gap.
I agree with Ms. Yan in terms of her investment philosophy. Sequoia Capital is more aggressive. We prefer local brands. Most of the entrepreneurs we have invested in are post-70s. They have experience of working with the whole value chain and channels, and they are energetic. I've invested in several such entrepreneurs, and expect them to build leading Chinese brands in the future. In my view, we don't have to invest in the luxury sector from the beginning. A good strategy is to start at the lower end and gradually move up to the higher-end market, fully leveraging our local expertise.
I would like to hear more from everyone about whether you would invest your resources in growing local brands? Since many of you have invested in foreign brands, and the price is quite high already.
Yan Yisheng: The time for Chinese brands is about to come. Business has become more channel-driven in the past 30 years, but things are changing. The post-80s and 90s grew up in relatively wealthy families, who are more demanding. They are passionate about life and are looking for products they can identify with. So I am very optimistic about the future of newer brands, as well as the platforms and channels that support them.
Liu Liqun: With the market continuing to trade up, we are optimistic about the affordable luxury sector, and of course, this includes Chinese brands; in fact, we have just invested in a listed Hong Kong apparel company. On the other hand, we are bullish about the wellbeing sector. We have acquired a controlling stake in an Israeli medical beauty equipment manufacturer. The third area of focus is entertainment and culture, where we have invested in the Cirque du Soleil, a leading global brand.
Jia Liang:Wanda's investment in the domestic market mainly focuses on new media and sports. I have recently been working with an interesting company in the sports area. The founder came back from the US 10 years ago. He started managing a sports forum and later expanded to off-line operations. Then he began to invest in early-stage sports companies and now he has a few dozen projects in his portfolio; for example, a gym converted from containers and running Apps. Wanda does not have early-stage investment capabilities, so we work with such talents and their teams directly. This is the same strategy as our investment in the film production area.
Fan Hui:My impression of local companies is that they focus more on short-term benefits and lack long-term vision. But this seems to be changing, as I see many Chinese brands are eager to go out and conquer the international market.
I believe that this is a good time to invest because the European economy is under stress and valuation is relatively low.
Wang Cen:I think it's the right time for Chinese brands to step ahead. The signs are there, although they are not obvious, but when they become obvious, investment opportunities will be long gone. Luxe.CO as a service brand is one example. I hope that everyone can have more faith in Chinese brands.
---
About Luxe.CO (华丽志): China's most influential online business media for luxury, fashion and lifestyle, a database for in-depth brand knowledge, fashion investment and industry research papers. It's sister brand, Fashion.VC (华丽集), is China's top venture investment platform for fashion and lifestyle brands.
About Hearst Corporation : one of the world's largest diversified media and information companies, owner of top fashion magazines include ELLE and Marie Claire, also invests in TV & cable network, e-commerce and real estate.