Chanel, Starbucks and Cartier rank as the top three fashion and lifestyle brands among mid- to high-end consumers in China, according to a major new report.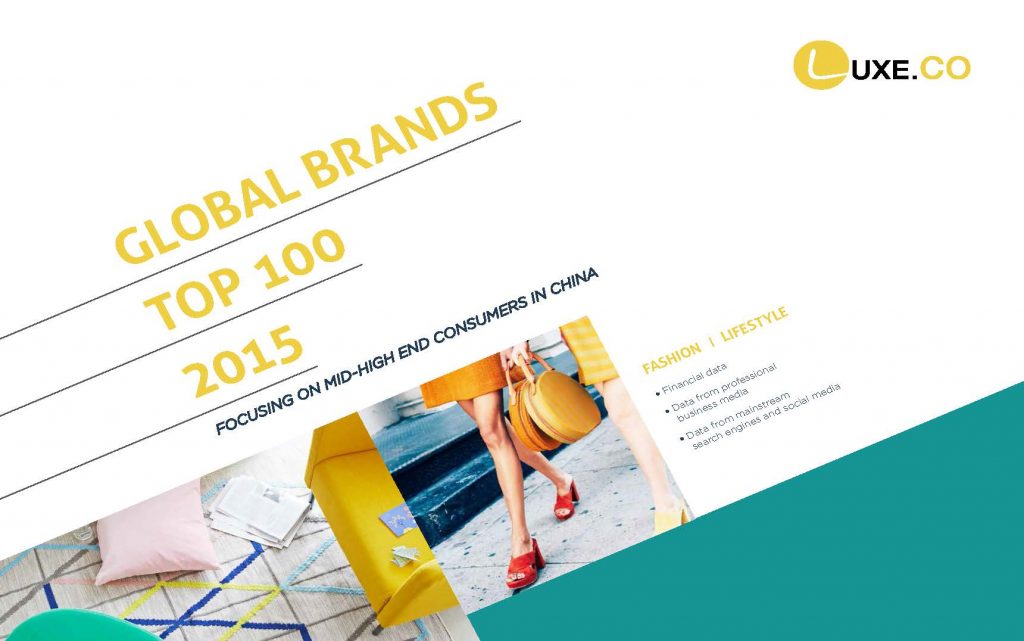 The report, produced by China's leading fashion business platform Luxe.CO, ranks the top 100 premium brands for mid-high end consumers in China. The rankings are based on a uniquely detailed analysis of data from sales in China, mentions and searches on Chinese social media platforms and search engines, and a survey of mid-high end Chinese consumers.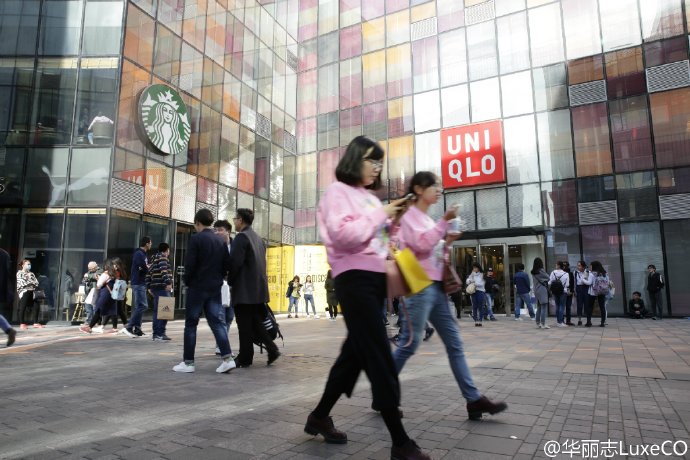 The study comes as China's middle-class is rapidly overtaking America's to become the largest in the world.
The study reveals that American and European brands still dominate fashion in China. The top 10 brands are:
1. Chanel
2. Starbucks
3. Cartier
4. IKEA
5. Nike
6. Adidas
7. Louis Vuitton
8. Uniqlo
9. Dior
10.  Burberry
The wide-ranging study also reveals that:
–    American and European brands still dominate among Chinese consumers, with 90% of the top 100 brands coming from America or Europe, but newer Chinese entrants make the list too.
–    Older brands hold most sway among China's mid-high end consumers. The average age of the top 100 brands is 76 years. But while European brands mostly hail from the 1930s, most top American brands were founded in the US heyday of the 1950s.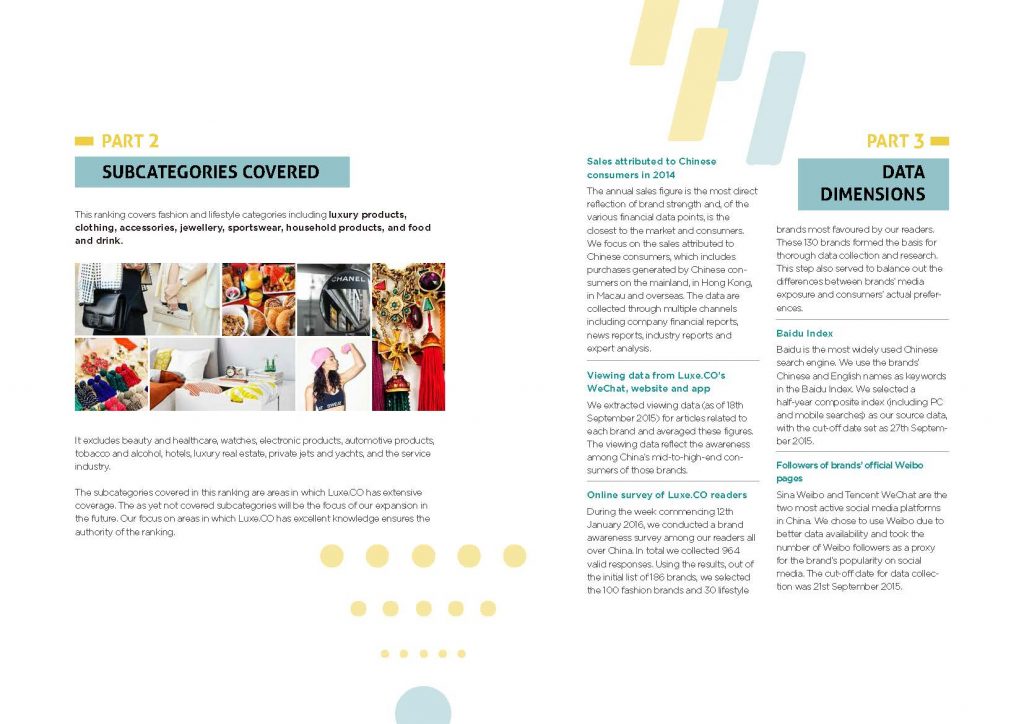 –    Some brands have significant potential to grow, with brand awareness far in excess of their current sales ranking in China. Tom Ford, Alexander McQueen and Victoria's Secret are the brands with the highest growth potential on this basis.
–    Chinese consumers are not tied to luxury brands, with the top 100 list including a mix of high-end brands such as Louis Vuitton and Dior, alongside high-street value brands such as IKEA, Uniqlo and Zara.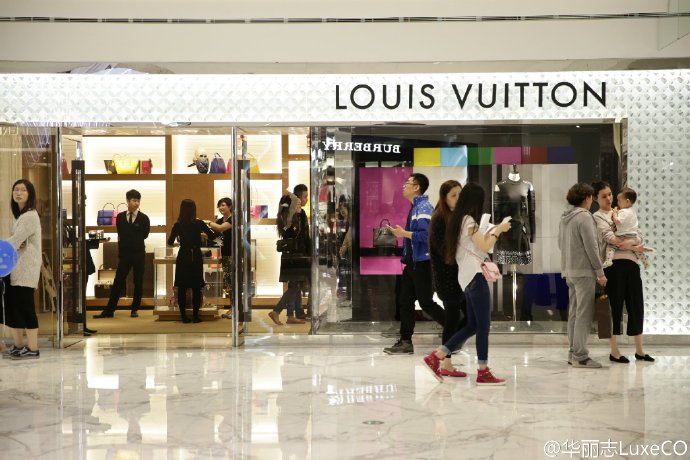 Alicia Yu, founder and CEO of Luxe.CO, said:
"With China's middle-class now the biggest in the world, it's more important than ever that brands understand what makes China's consumers tick.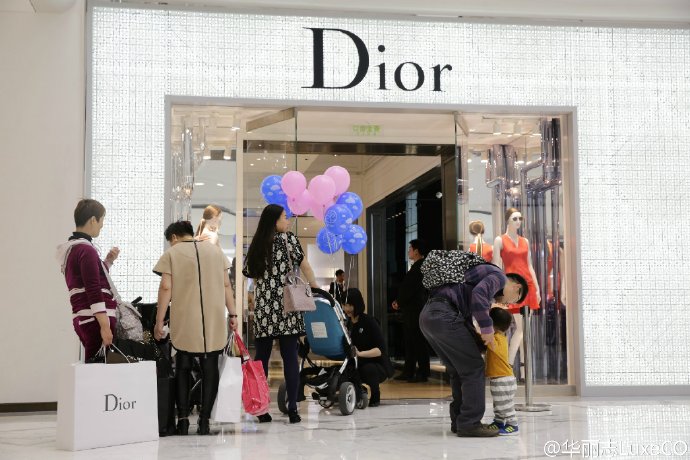 "Our research shows that China's consumers love the heritage of Europe's and America's most famous brands.
But there's a warning here too – the Chinese brands that make our list are younger on average. The world's top brands will need to keep upping their game if they're to hold on to their dominant position."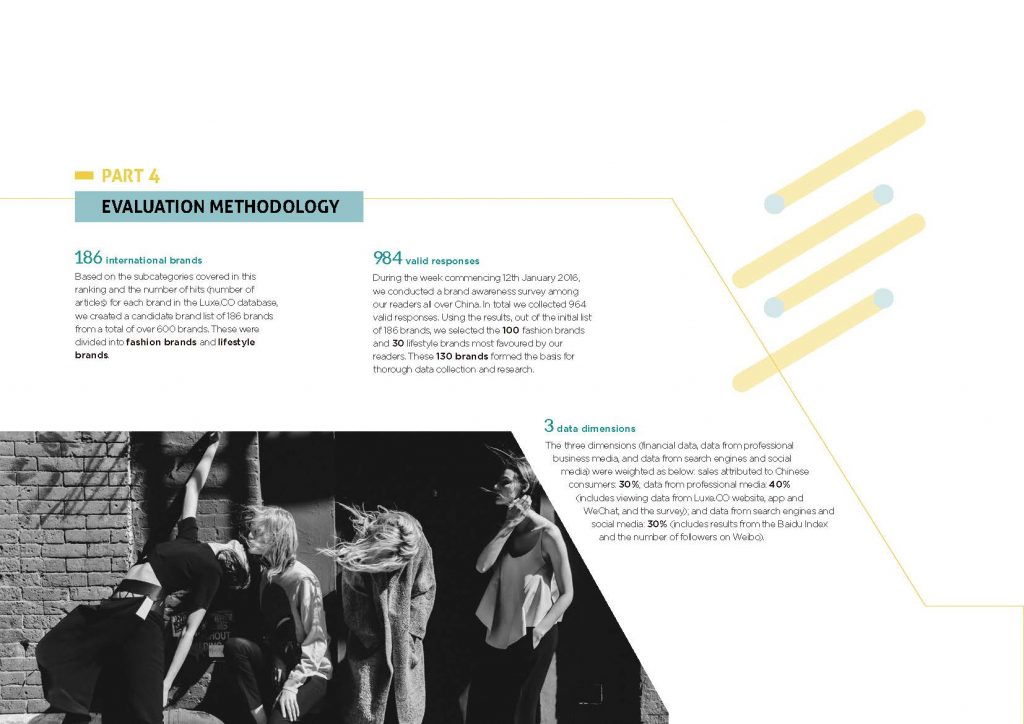 –    The report rates the performance of 186 international brands in total. Rankings are calculated from a weighting that includes: annual sales attributed to Chinese consumers, searches on Chinese search engine Baidu, follower numbers listed by brands' Weibo pages (China's equivalent to Twitter), and results from an online survey with a sample of 964.
–    Luxe.CO is China's most influential online media platform, providing business information and intelligence for Chinese luxury fashion and lifestyle creatives, entrepreneurs, investors and consumers.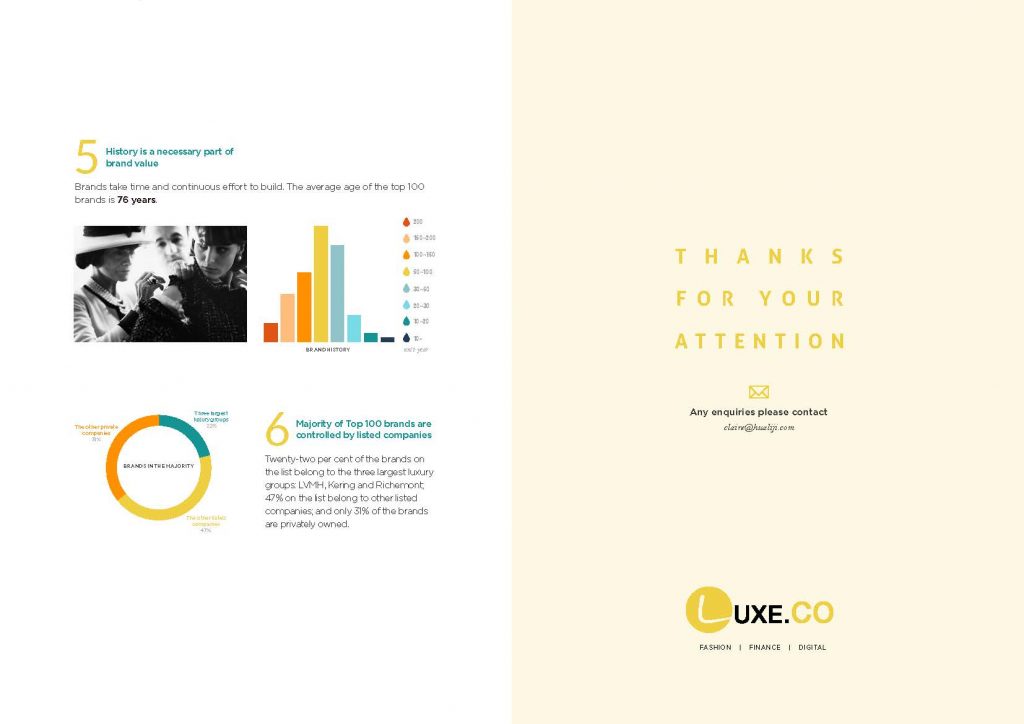 –    For analysis of the size of China's middle-class see Credit Suisse: Global Wealth Report 2015, which suggests the size of China's middle-class overtook America's in late 2015. For analysis of China's growing fashion industry see Boston Consulting Group: Capturing the Dynamic Growth of China's Fashion Market, which suggests that growth in China's fashion market will account for around 30 percent of global fashion market growth in the current five-year period.
To download a copy of 《Global Brands Top 100 2015》,  please click here.
(if can not open the link properly, please contact yhfang@hualizhi.com for full report)
The top 100 brands in full:
1.           Chanel
2.           Starbucks
3.           Cartier
4.           IKEA
5.           Nike
6.           Adidas
7.           Louis Vuitton
8.           Uniqlo
9.           Dior
10.         Burberry
11.         Gucci
12.         Tiffany
13.         Hermes
14.         ZARA
15.         Prada
16.         Bulgari
17.         Armani
18.         Muji
19.         Givenchy
20.         Coach
21.         Fendi
22.         Saint Laurent Paris
23.         Ferragamo
24.         Dolce & Gabbana
25.         Valentino
26.         Bottega Veneta
27.         Lego
28.         Chow Tai Fook
29.         Victoria's Secret
30.         Van Cleef & Arpels
31.         H&M
32.         Swarovski
33.         UGG
34.         New Balance
35.         Michael Kors
36.         Versace
37.         Calvin Klein
38.         Chloe
39.         Jimmy Choo
40.         MCM
41.         Ralph Lauren
42.         Puma
43.         Zegna
44.         Samsonite
45.         Ferrero
46.         Balenciaga
47.         Mont Blanc
48.         Chaumet
49.         Alexander McQueen
50.         Marc Jacobs
51.         Godiva
52.         Tory Burch
53.         Levi's
54.         Lanvin
55.         Under Armour
56.         Tommy Hilfiger
57.         Alexander Wang
58.         Celine
59.         Jack Wolfskin
60.         Kenzo
61.         Gap
62.         Folli Follie
63.         Pandora
64.         Costa
65.         Tod's
66.         Bally
67.         Hugo Boss
68.         Loewe
69.         Kate Spade
70.         DKNY
71.         Vera Wang
72.         Shanghai Tang
73.         Dunhill
74.         Miu Miu
75.         Columbia
76.         Abercrombie & Fitch
77.         Tom Ford
78.         Lindt
79.         Forevermark
80.         Max Mara
81.         Rimowa
82.         Leica
83.         Ports 1961
84.         Christian Louboutin
85.         Diesel
86.         Graff
87.         Shiatzy Chen
88.         Longchamp
89.         Moschino
90.         Club Monaco
91.         Tumi
92.         Moncler
93.         Roger Vivier
94.         Victoria Beckham
95.         Nine West
96.         Furla
97.         Agent Provocateur
98.         Topshop
99.         Harry Winston
100.       Chopard