In 2023, Luxe.CO's China Luxury Brands Power Ranking entered its third year.
In order to more promptly reflect the ever-changing trends in China's luxury goods industry, we are releasing the mid-year ranking for the first time.
By clicking the link, you can download the full text in English of the 2023 H1 China Luxury Brands Power Rankings and Dashboard,  in which you can find who are the TOP brands.
China Luxury Brands Power Ranking 2023 H1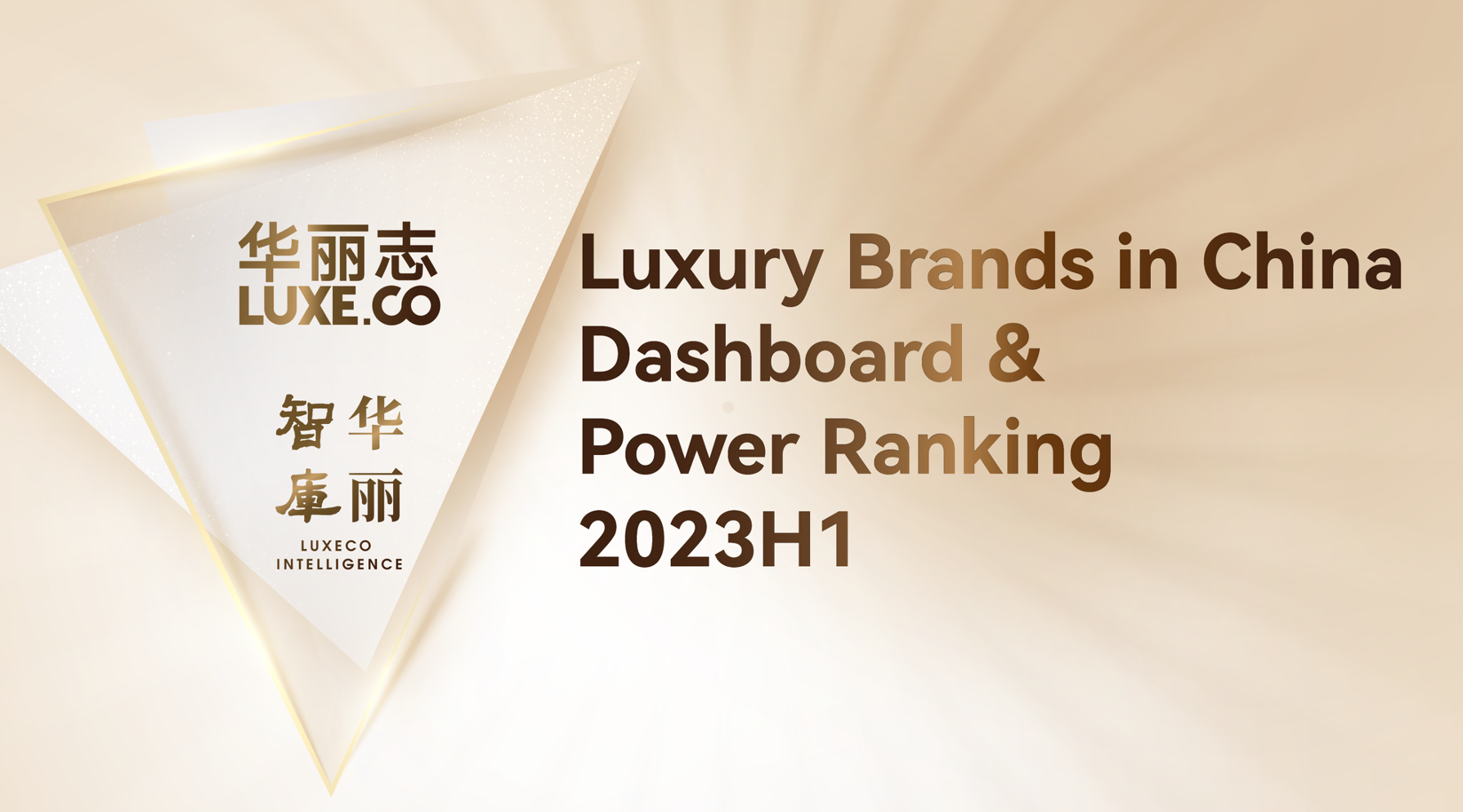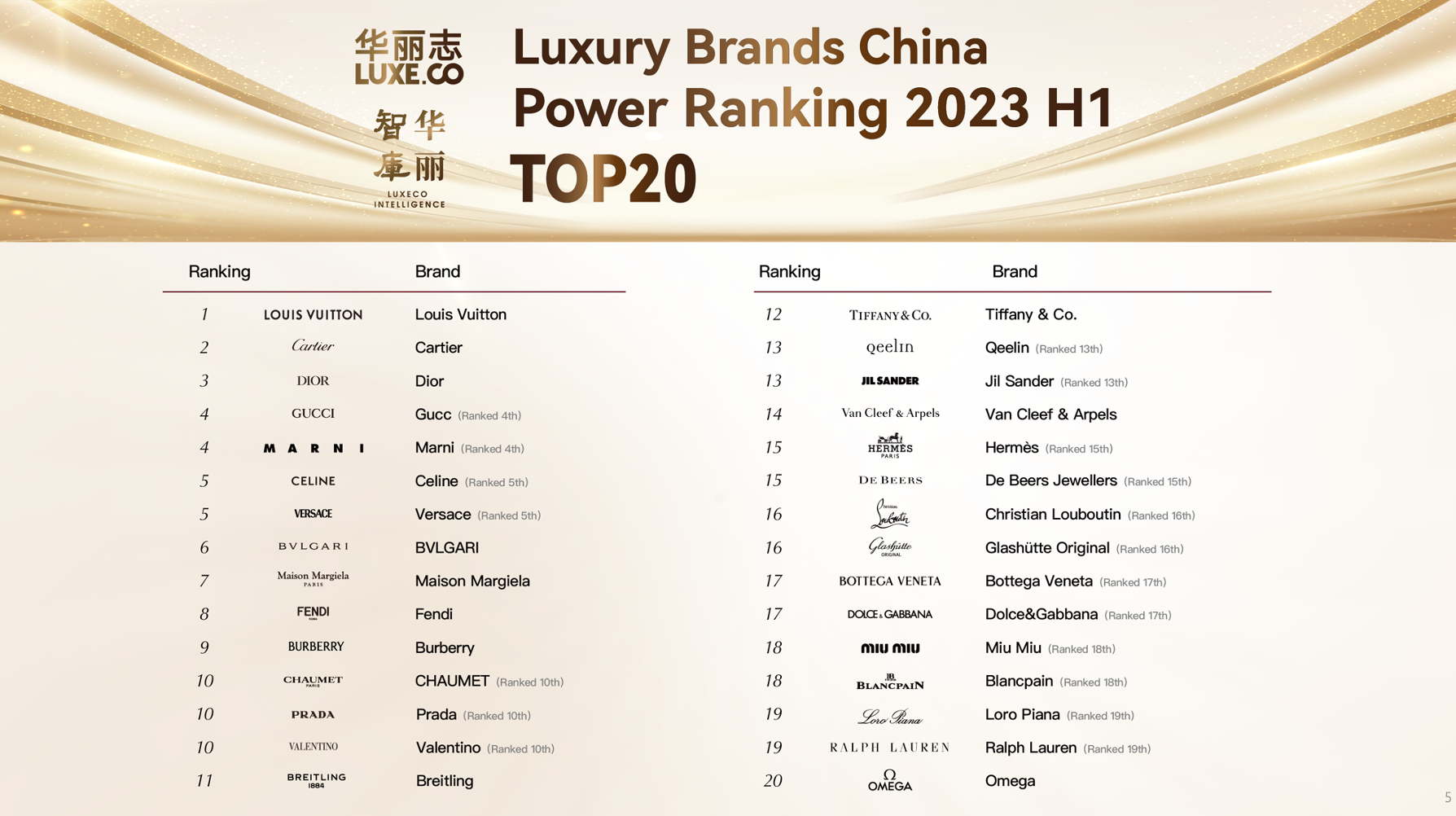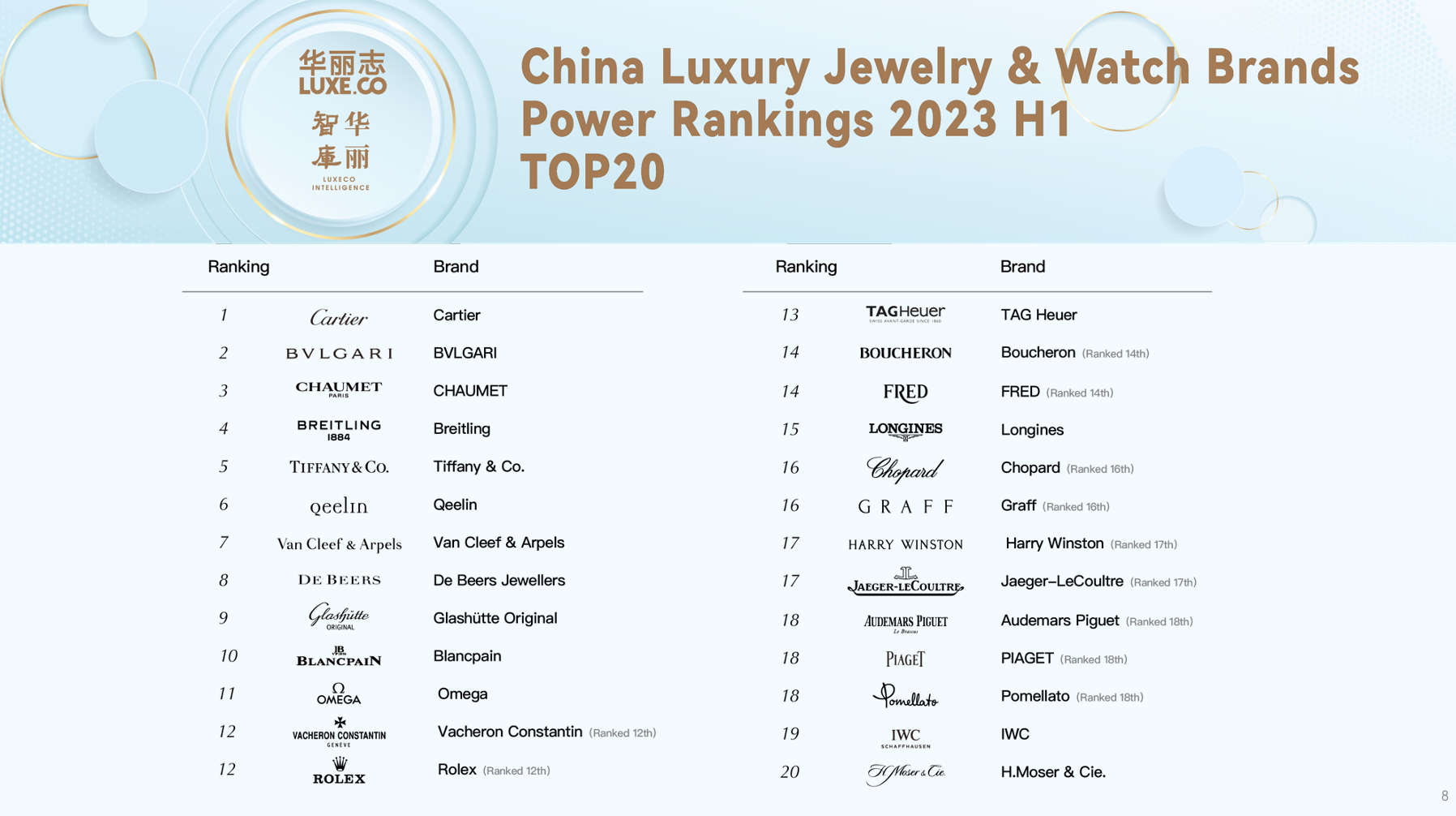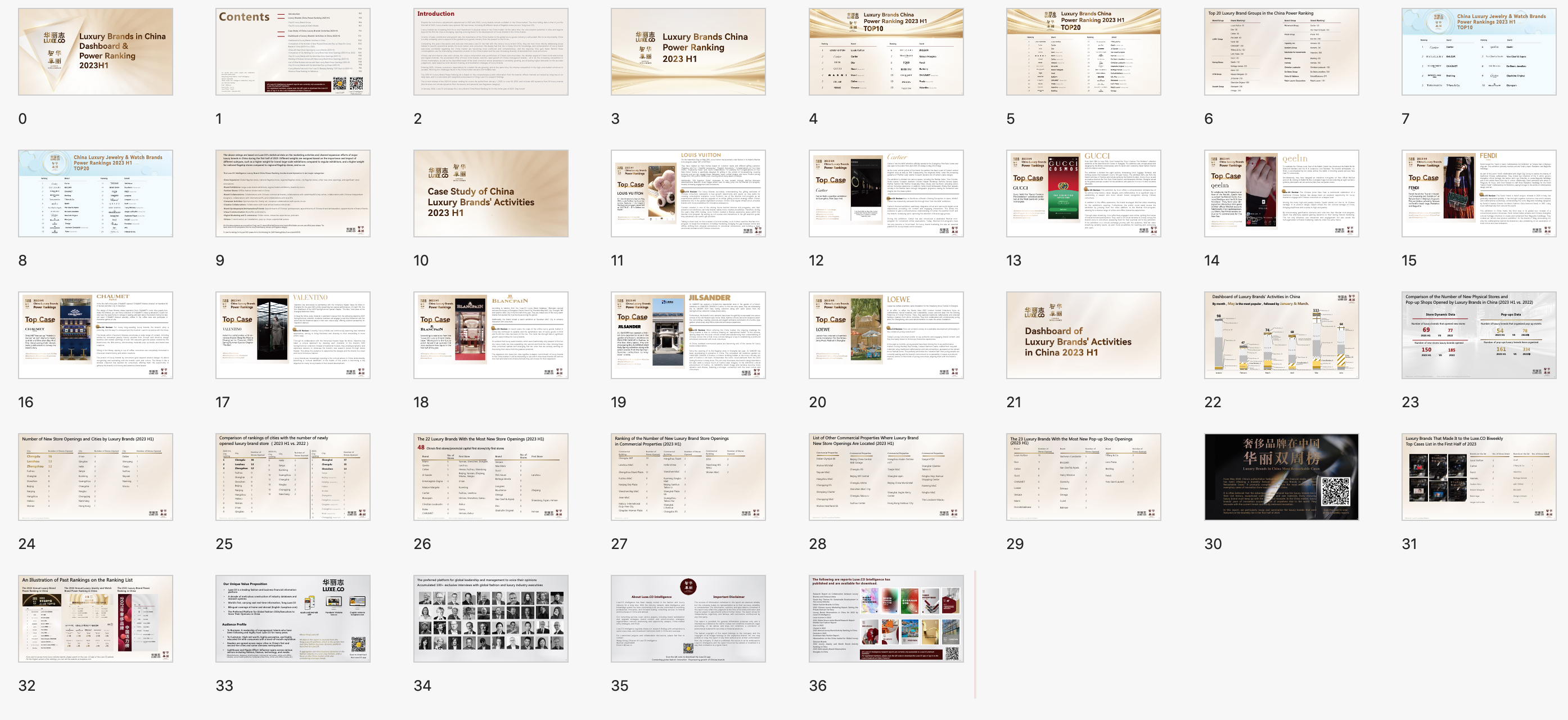 This report also summarizes more exciting content, such as:
– Who are the top 10 cases of 2023H1worth industry reference?
From the 462 brand activities, we selected cases that reflect brands' strategic focus, execution, innovation. Among them, two keywords stand out: digitization and localization.
Among the initiatives in digitization, we can see a clear trend of more luxury brands increasing their linkages related to private domains, such as launching specialized exhibition Weixin Mini Program to achieve diverse online and offline interaction paths.
In terms of localization, we see luxury brands increasing their investment in China market, build their flagship store as a cultural landmark.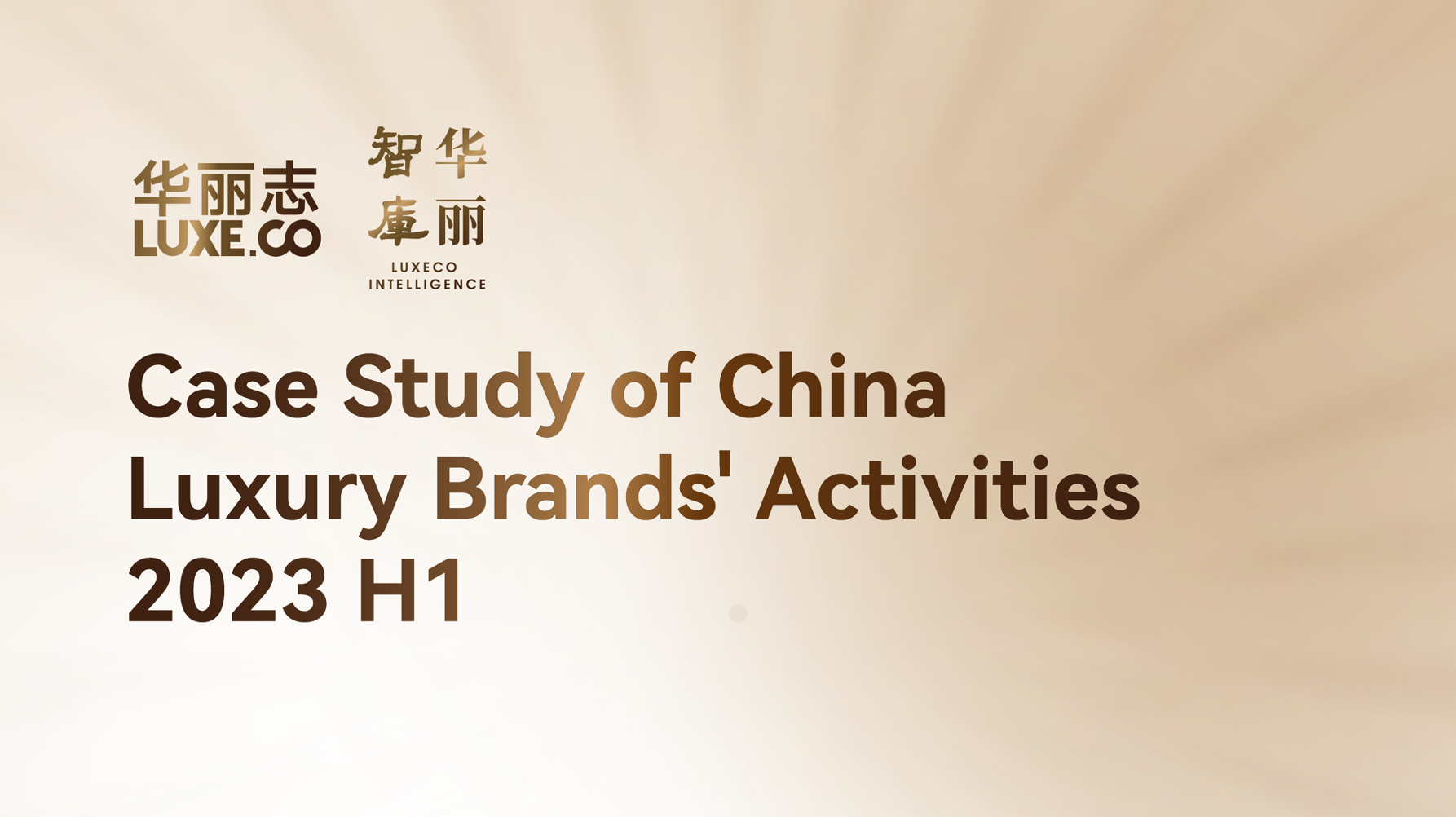 – How did luxury brands expand their offline channels in the first half of the year?
In the report, you will be able to see:
Which luxury brands opened the most new stores?
Which luxury brands had the most new pop-up stores?
In which commercial complexes did more luxury brand stores open?
Through these data, it can be seen that:
Luxury brands are further increasing their store-opening efforts: In the first half of 2023 alone, 69 luxury brands have opened 150 stores, approaching the total number of store openings for the entire year in 2022.
Luxury brands have significantly upgraded their stores: In the first half of this year, a total of 25 luxury brands upgraded 30 stores in Beijing and Shanghai.
Luxury brands are expanding their geographic coverage and focusing on non-first-tier cities: Among the 150 new stores, there are 48 "first stores" at different levels, from regions and provinces to cities. Chengdu, Lanzhou, and Zhengzhou are the cities with the most new luxury brand stores. Compared to 2022, competition in non-first-tier cities is becoming more intense.
As we enter the second half of 2023, we continue to witness the confidence and investment of luxury brands in China market.
Luxe.co(in Chinese)and Luxeplace.com (in English),will continue to closely monitor industry trends and engage in direct dialogue and communication with the management teams of major brands/groups. In November, we will assemble the strongest reporting team in history to once again visit the China International Import Expo in Shanghai for on-site visits and exchanges.
Stay tuned as we continue to deliver exclusive CEO interviews in the coming months. More international luxury brand executives will be visiting China market, and many of them will be featured in the CEO interview column of Luxeplace.com.
China Luxury Brands Power Ranking 2023 H1
---
About China Luxury Brands Power Ranking
The China Luxury Brands Power Ranking White Paper objectively reflects the strategic focus, execution power, and activity of major luxury brands in China market in the form of data statistics, helping industry professionals understand how luxury brands communicate more deeply with Chinese consumers in a localized environment.
The 2023 H1 China Luxury Brands Power Ranking White Paper is based on the brand's public dynamic data with comprehensive coverage and real-time updates provided by tong.luxe.co. It is calculated based on weighted scores according to Luxe.CO's research results.
This edition of the 2023 H1 China Luxury Brands Power Ranking White Paper covers the period from January 1, 2023, to June 30, 2023, and includes statistics on 462 dynamics from 93 luxury brands (excluding dynamics in the beauty and personal care fragrance category).
The list covers ten major categories of brand activities: store expansion, Chinese fashion shows, brand exhibitions, visual communication, brand collaborations, cross-border activities, creative partnerships, brand spokespersons/ambassadors/brand friends, digital marketing and e-commerce, and other brand activities.