Pitti Immagine was started in 1972 in picturesque Florence. It is a collection of events and exhibitions, showcasing the latest trends in fashion and lifestyle from Italy and the world. Its oldest and most important division, Pitti Uomo is one of the most renowned platforms for menswear fashion brands to show the world their latest designs and collections.
To celebrate the 90th edition of Pitti Uomo, there will be a series of lavish events for fashion lovers between June 14 and 17. Visitors will be given the chance to see never before shown works by Karl Lagerfeld in a retrospective exhibition of his entire photography oeuvre. They can also treat their eyes to Raf Simons' S/S 2017 runway show and an exhibition that commemorates Simons' career in fashion.

Lapo Cianchi, Pitti Immagine's Director of Communication and Events, came to Shanghai, China to promote the event. He talked about the history and future of Pitti Immagine with our Editor in Chief, Alicia Yu. (L=Luxe.CO,C=CianChi)
---
L: We usually learn about Italian fashion through Milan Fashion Week. What do you think are the main differences between Milan Fashion Week and a trade fair such as Pitti Immagine?
C: Pitti Uomo is something unique. It's a bridge between a trade fair and a fashion week. It's a bridge between business and the culture of fashion.
It's completely international as 44% of the exhibitors are from foreign countries and sometimes it's even more than 50%. The real value is that Pitti Uomo gives companies the chance to meet in the one place all the best buyers come to from all over the world.
Pitti Uomo also holds lots of events to enhance people's knowledge about the culture of fashion. A typical trade fair promotes the products, but we aim to show what's behind the products. It's a place to show people what is really new in fashion, the activities in the industry. All these combinations of things make Pitti Uomo a unique event in fashion.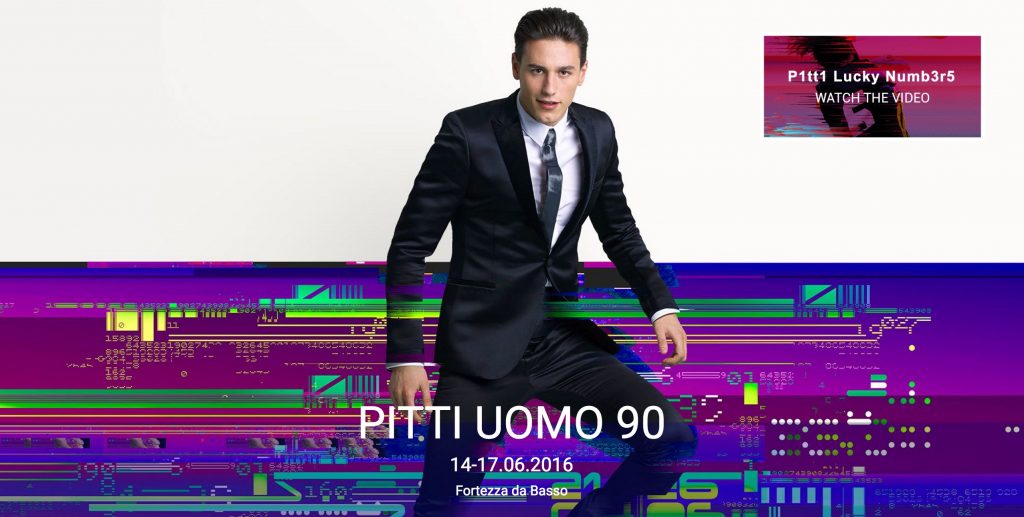 L: How do you think Pitti Uomo has evolved over the last 10-20 years?
C: Pitti Uomo started as an event promoting the Italian fashion industry, but it has become an international event for menswear and men's lifestyle. Similar to when it started, excellent Italian fashion brands are still the core, but the event has become more international.
Another interesting change is that we have started developing a sensitivity for emerging brands. There was a turning point 10 years ago when some big brands that had grown with Pitti Uomo, including Zegna, decided to leave us to become big luxury brands. Since then, we have decided to invest in emerging brands. We welcomed some small companies driven by smart people. We felt that this was the main desire of our best buyers, as they always would ask us for something innovative and concrete. Buyers prefer focusing on fewer items but the very best of the production. That's why there are many sections devoted to these brands at Pitti Uomo now. Interestingly, as we develop, the big brands that have left us, are also considering coming back.
L: What influence does Florence have on Pitti Uomo?
C: We truly believe that the trade fair and Florence work in union. Pitti Uomo is not just inside of the Fortezza da Basso (the main venue). It spreads all over the city, Pitti Uomo is equal to Florence. A small and beautiful city, Florence gives visitors a different kind of ravishing experience.
Every capital has its atmosphere. I think the very specific value of Florence is its flavour of Italy, the Italian lifestyle. In Florence, you can breathe in centuries of Italian history. That's why no other city fits Pitti Uomo better than Florence.
L: Why does Pitti also choose to hold events for designers like Karl Lagerfeld, Raf Simons and Gosha Rubchinskiy?
C: We wanted to show the multiplicity of approaches to fashion. Raf Simons, Karl Lagerfeld and Gosha Rubchiskiy all have their unique approaches. It's not just a matter of different ages. It's something stronger. They are auteurs, more than just fashion directors because they drive their brands in different ways. Their contributions are different. This diversity is one of the things that we would like to show the public when they come to Florence. That's why we hold these events. We want to show that there is not only one fashion.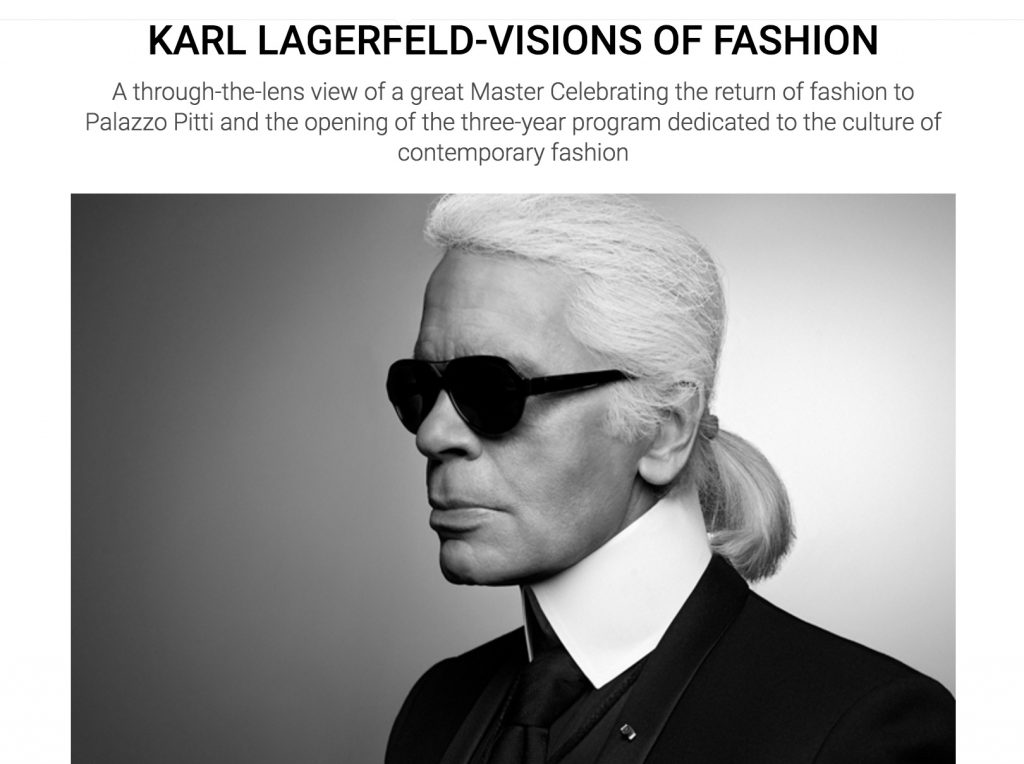 L: We know that Raf Simons is having a break after quitting from Dior. What are your thoughts about his show and event at Pitti Uomo this June?
C: I think of Raf Simons as the poet of youth and am very proud that he has a love for Florence and Pitti. Raf has a long history with Pitti, as this is the fourth time he collaborated with us. The first one was the "the Fourth Sex" in 2002.
It's a very special moment for him right now because he has quitted Dior. Although Raf is a part of the fashion world, he doesn't like the hectic industry and doesn't want to lose his soul in it. That's why he's so interested in different things. He loves to curate exhibitions, which is out of his love for contemporary art.
Currently, Raf wants to focus on his own brand. But at the same time, he wants to work on linking past, present and future. That's what the event is going to present. It will be more than a catwalk show. It's menswear only, but it will link to his fantastic personal archive, which includes his clothes designs, starting from 1995. The event is not only a catwalk show. There will also be an installation and an exhibition. He will push people to interact freely with his new collection and archive. It's going to be very interesting because he stresses that there is a line connecting all of his work. Pitti is not a fashion week, so not only does Raf has more time, people will also be able to attend fashion shows in a more relaxed way.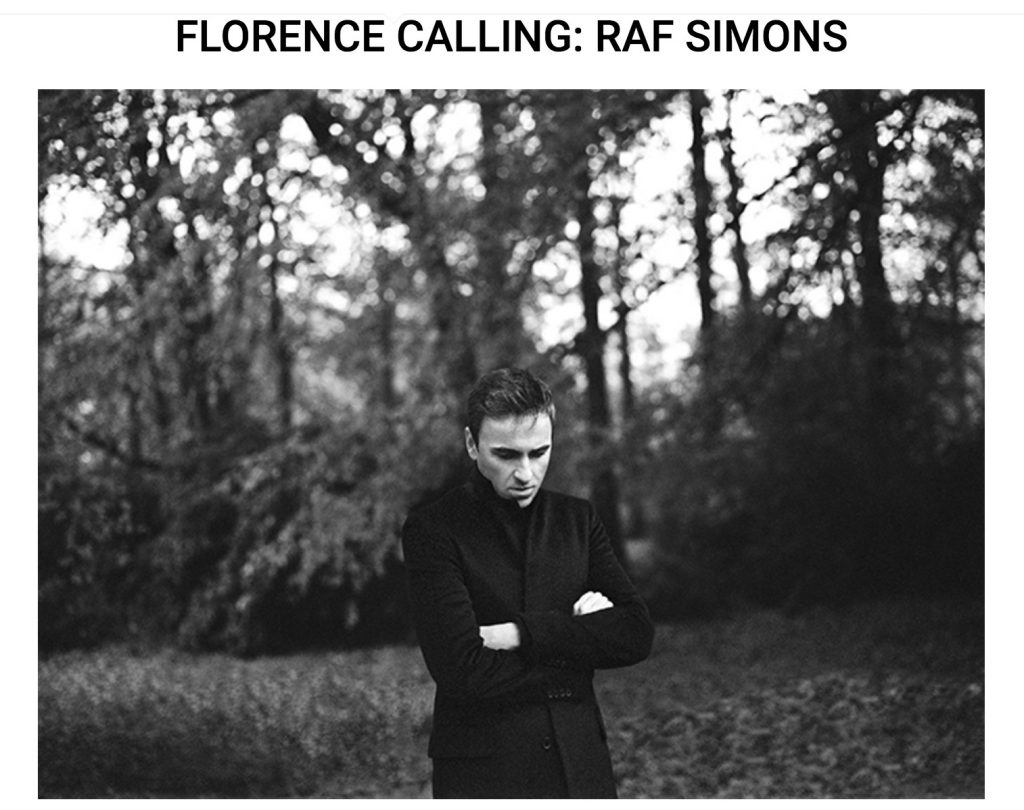 L: In the past few years, there have been a lot of bloggers coming down to Florence. They are using the streets as their runway and post photos on blogs and Instagram. Does Pitti Immagine organise these social media activities or are they purely spontaneous?
C: Although we invite the bloggers after selecting them, we are still completely open. We'd like to have the most interesting bloggers come to Pitti. We provide them with help, but they are completely free to go wherever they want to. They spend hours in the city, photographing everything.
We have a team looking after the social media. We are on Instagram, Twitter and Facebook. We have many special bloggers on the website. We put a lot of attention on our social media sites and we keep our doors completely open for bloggers coming from everywhere.
Bloggers are advertising tools for us. Their Instagram accounts are full of pictures of very well dressed young men, dressed in many different ways. They are more modern than classic. They dress up in Italian tailor style, innovated with unique fabrics or details of different kinds.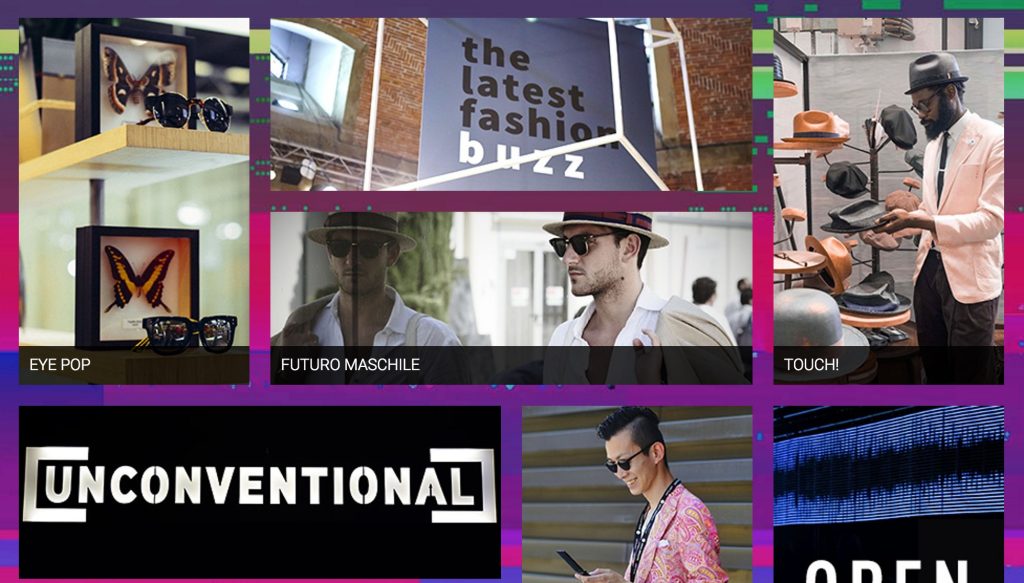 L: What are the criteria for companies exhibiting at Pitti Immagine?
C: There is a technical committee devoted to choosing and selecting from applications. They make the decision. Ten to fifteen people, including exhibitors, buyers, commercial agents and one person from the marketing department of Pitti, form the committee. They make the decision.
The first stage judges the visual items sent by the applicants, including lookbooks and videos. If they pass the first stage, the technical committee asks for samples, to look at and touch the products directly. The criteria for successful applicants include the quality of the manufacturing, proper commercial behaviour, the compatibility of export, so each company has to be able to export and distribute internationally. To be selected, it's not the end of the game. We also have to look for a space inside of Fortezza da Basso, which is not always available.
L: Are you going to expand the space?
C: This is tricky. Of course, we could have more exhibitors than now, but we don't want to move from Fortezza da Basso because it's our trademark. The very limited space also helps us to keep the level very high. We know that we'll lose something, but at the same time, it is an advantage. This is the secret of our success. It helped us to win the game with some strong competitors.
L: Apart from Pitti Uomo, what's your plan for promoting Pitti Bimbo, which showcases children's wear?
C: Previously, there was a sharp division for children's clothes. The quality brands were very expensive, and then the mass market was driven by low prices. Now our goal is to make the gap closer. We want to keep the quality of the manufacturing but not break from practicality We'd like to showcase some fun clothes, not just those only to be photographed, as well as introduce a more democratic approach to children's wear, to enlarge the market and be able to sell excellent clothes and good design to ordinary people. This is the idea behind Pitti Bimbo.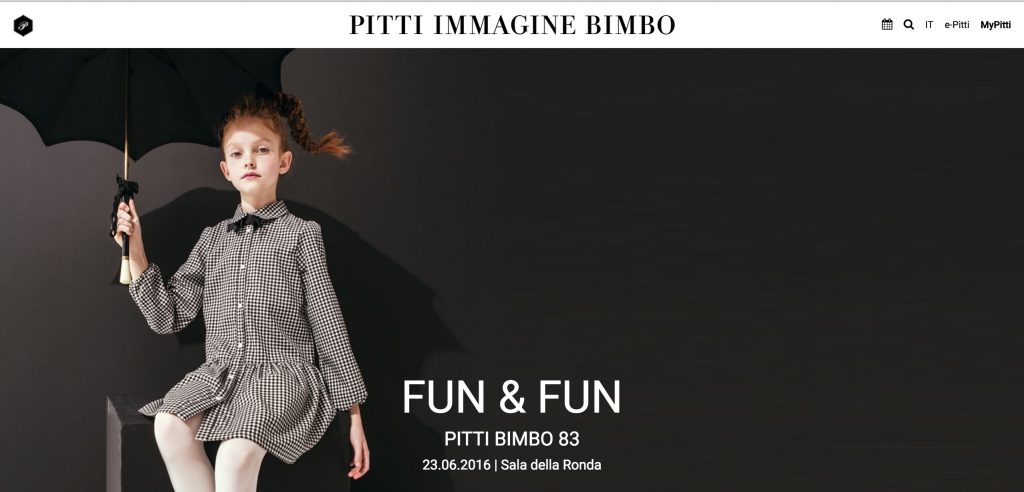 (Images from: Pitti Immagine website)