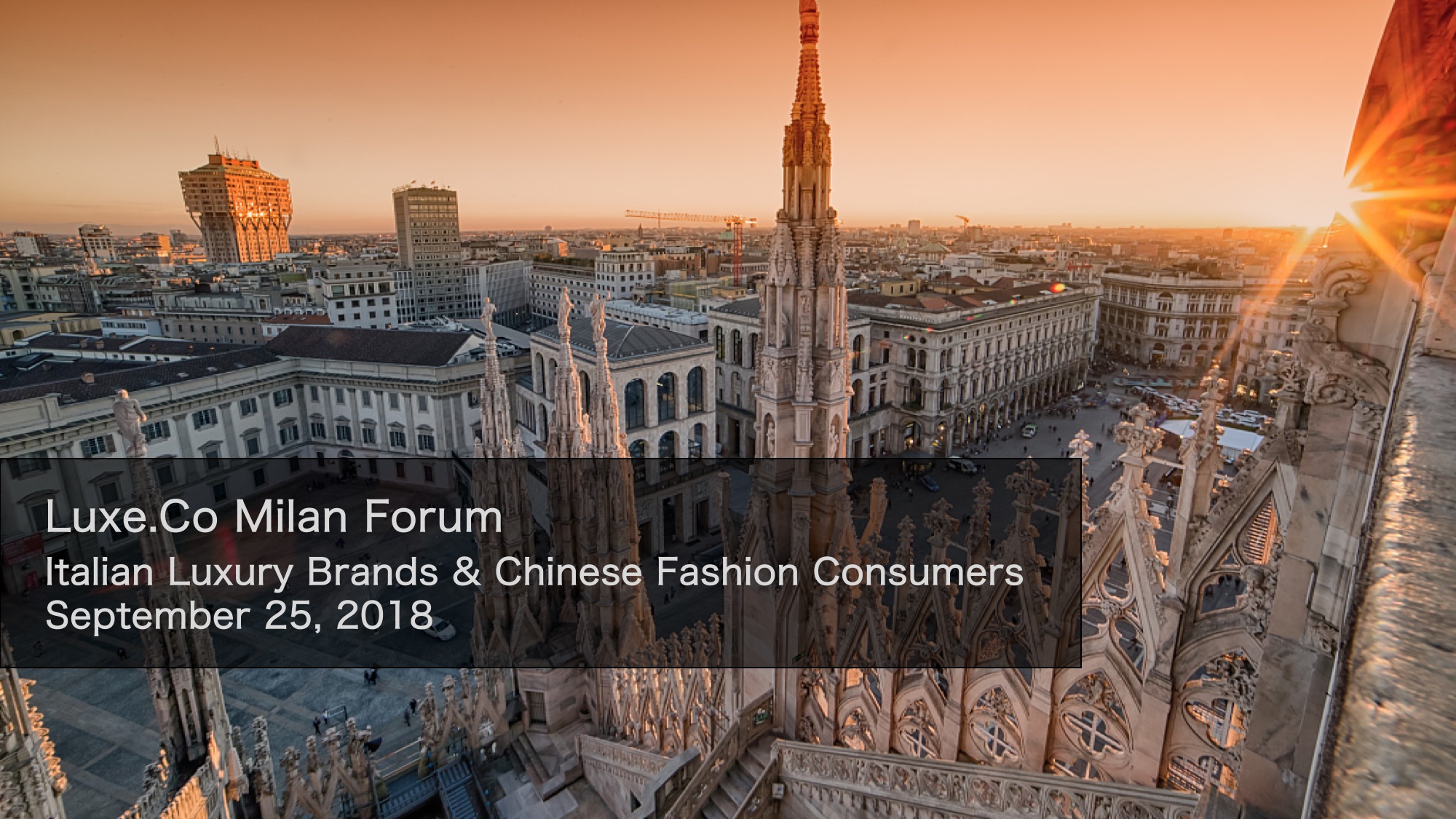 Italian Luxury Brands and Chinese Fashion Consumers
25th September 2018, 14:00-19:00pm
Luxe.Co Forum is coming to Milan on Sep 25, 2018!
Since 2013, Luxe.Co has been providing comprehensive business news, financial analysis and industry research to millions of Chinese elite readers regarding luxury, fashion and lifestyle industry, with global perspective, China angle and unique industry insights. Over years, we have closely followed the changes in global fashion industry, and in particular, the rise of Chinese consumer market.
This is the fourth year Luxe.Co hosts fashion industry forum (2015 and 2016 in Beijing, 2017 in New York City, 2018 in Beijing, London, Milan). Coming to Milan, we will present two proprietary reports by Luxe.Co: one is "Latest Observation on Italian Luxury Brands in China", the other is "Chinese Fashion Consumer Report 2018". 
More than 1700 global brands have been reported and researched by Luxe.Co, of which nearly one quarter are from Italy, covering apparel, jewelry, cosmetics, furniture, sports car, yacht, textile, gourmet food, coffee, boutique hotel etc..
"Made in Italy"is a magic phrase in China. Chinese consumers, especially the high end ones, are greatly fascinated by Italian cultural heritage, scenery, art, lifestyle and craftsmanship. As much as they admire the mega luxury brands, they also love the high-quality and creativity of everything premium from Italy.
Based on Luxe.Co's proprietary research, the Report "Latest Observation on Italian Luxury Brands in China"  not only provides a comprehensive review of the business performance and the growth potential of Italian luxury brands in China, but also unveils interesting facts and data about the latest digital marketing initiatives of leading brands, and their interactions with the new generation of Chinese consumers.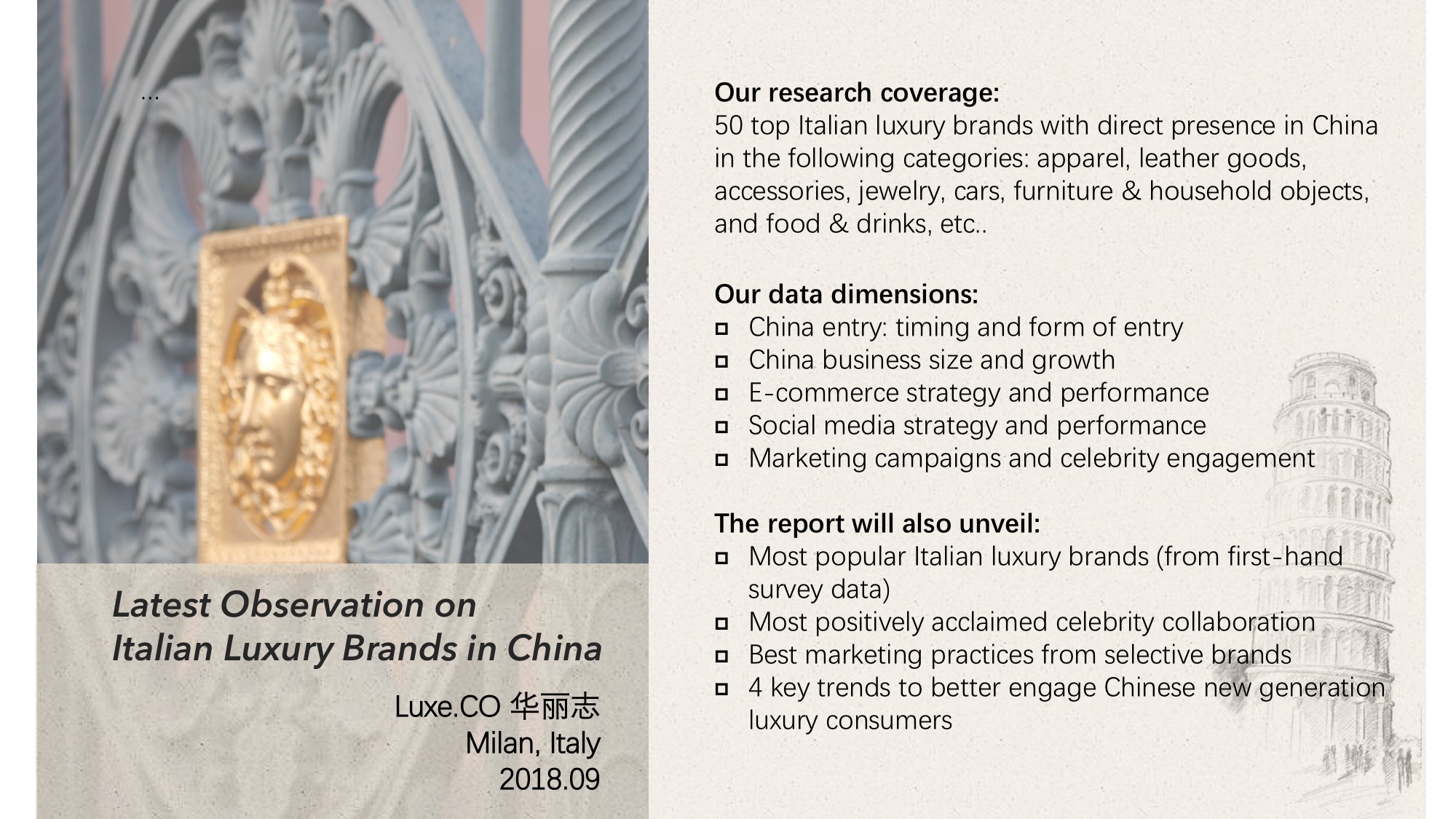 The "Chinese Fashion Consumers Report 2018" will also be presented during the event. Since 2015, the Report annually provides the latest and most comprehensive understanding of the behaviors and preferences of fashion consumers in China. The survey underlying the report is conducted over the Internet with questionnaires and interviews, using controlled node distribution. A total of 2,716 valid sampleshave been collected, mainly from the first and second-tier cities of China, plus a certain percentage of oversea Chinese – 83.98% of which were born after the year of 1985.

Following the presentation of the Luxe.Co reports, there will be a short Q&A session, over which Founder and  Research Director of Luxe.Co, alongside some industry experts will be available for any questions about China's fashion market. Some leaders in Italian fashion industry will also share their branding strategy, innovative thoughts & best practices, and the foresight and sagacity on the industry.
---
 TO REGISTER
General Admission Fee: EURO 30
*Please reserve your seat here . Within one week before the event, we will inform you of the venue and the payment link.
---
  SPONSORSHIP & COLLABORATION INQUIRIES
Email: contact@hualizhi.com
Tel: +86 130 3117 0087
---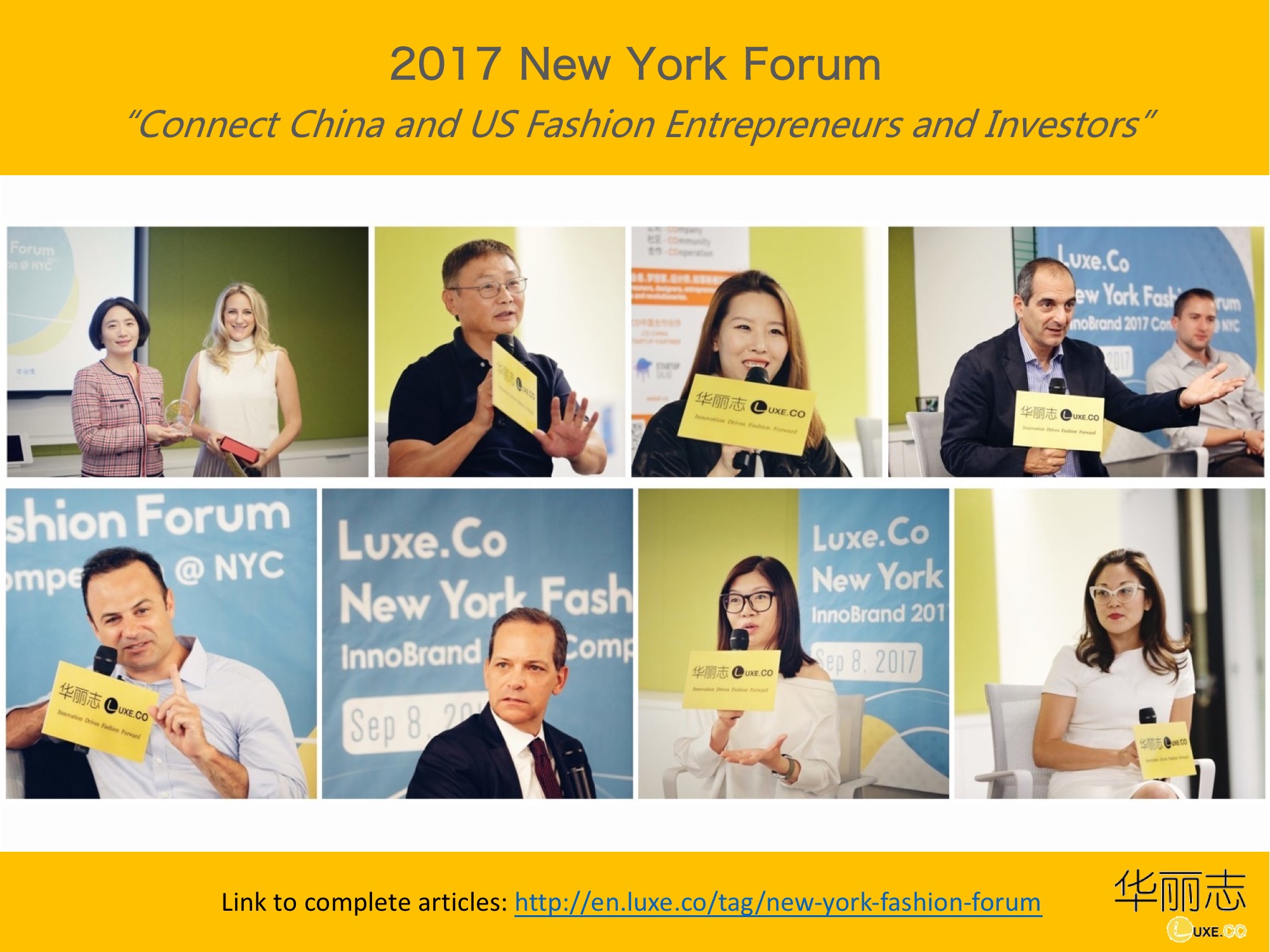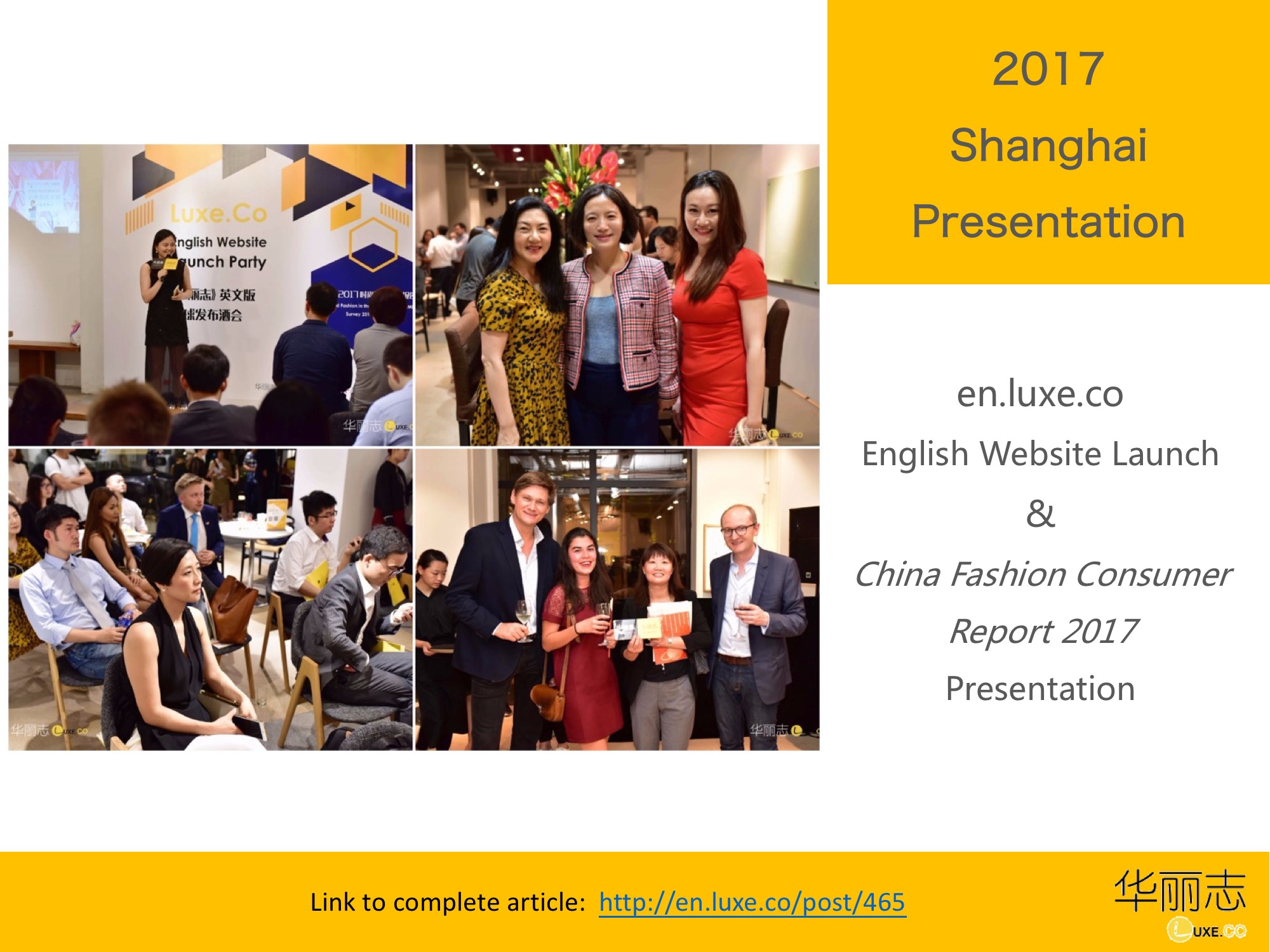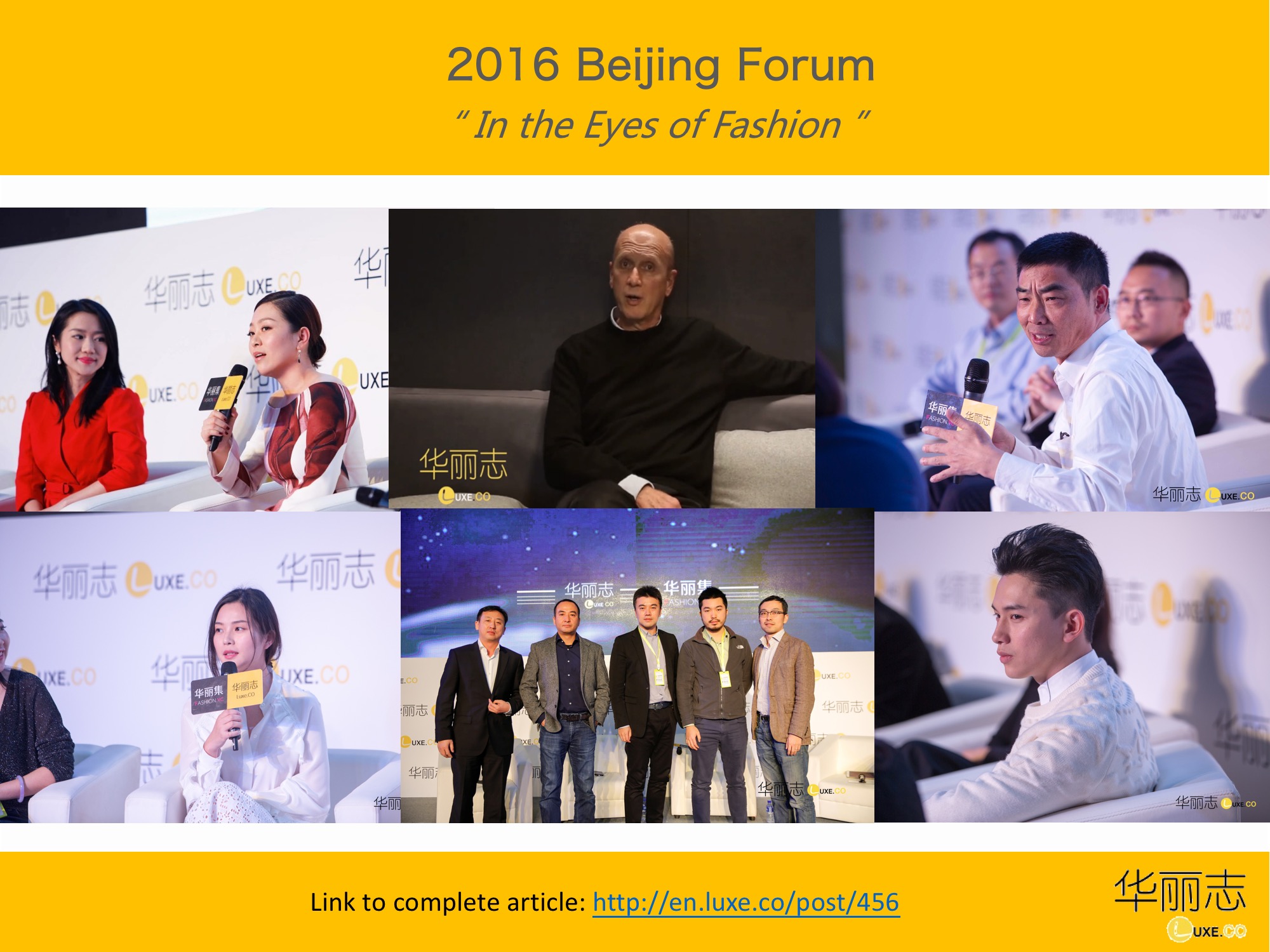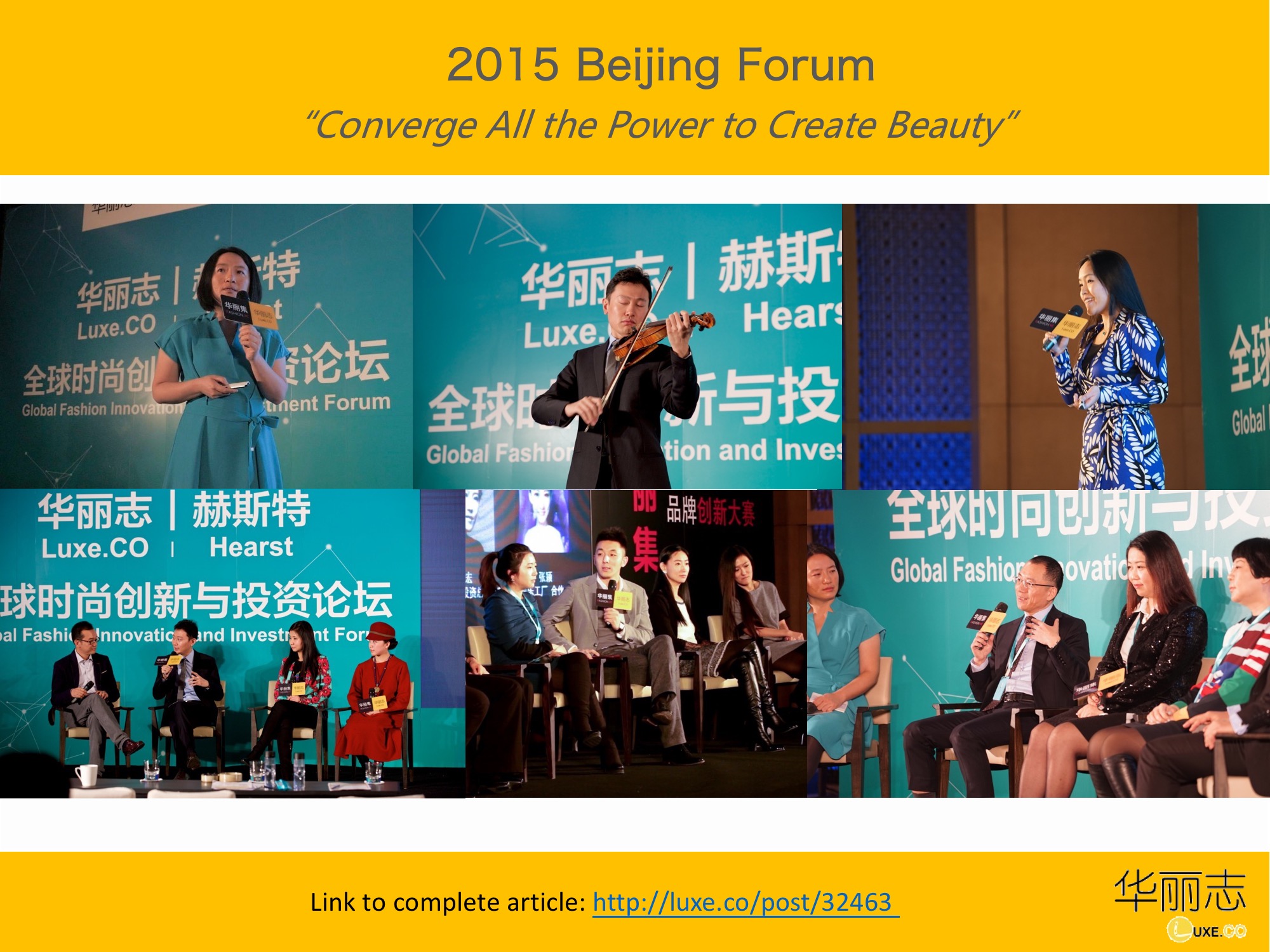 *Luxe.Co reserves the right of final explanation of this event